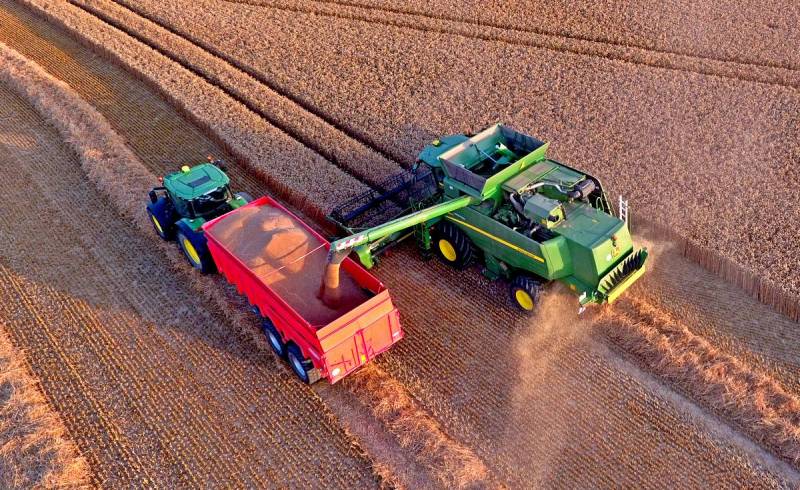 After the start of a special operation by Russia in Ukraine, an increase in the cost of wheat and agricultural products has been observed everywhere, in some places this is sharp. Moreover, this is felt most seriously in the already not the most prosperous and calm regions of the planet - in North Africa and the Middle East. In April, food prices there rose by 34% compared to the same period in 2021, according to the American television channel CNBC.
Further development of the crisis situation on the Ukrainian territory threatens the supply of grains, legumes and oilseeds to world markets, which may provoke an even greater rise in prices and lead to destabilization of the mentioned regions. The Russian Federation and Ukraine account for approximately 1/3 of the total global export of wheat, 20% of corn and 80% of sunflower oil.
For example, Egypt with a population of over 100 million people imports 80% of wheat from Ukraine and the Russian Federation, Tunisia also 80%, and Lebanon 60%. Thus, according to a number of experts, the Ukrainian crisis threatens the stability of the countries of North Africa and the Middle East, which are highly dependent on supplies from Russia and Ukraine.
Analyst Amer Al Hussein of the Italian non-profit organization Istituto Affari Internazionali believes that the situation could have a very strong impact on Egypt, since subsidies for bread are an important component of maintaining stability in the country. At the same time, "many signs of imminent famine" have already been seen in Lebanon, which could lead to protests and riots even more violent than in 2019.
The head of the United Nations World Food Program (WFP UN), David Beasley (David Beasley - former governor of South Carolina in the United States) is confident that the real consequences of the Ukrainian crisis will affect these regions by autumn. He thinks that food shortages can provoke the local population to mass migration to Europe. This must be taken into account and cannot be ignored, summed up the media.