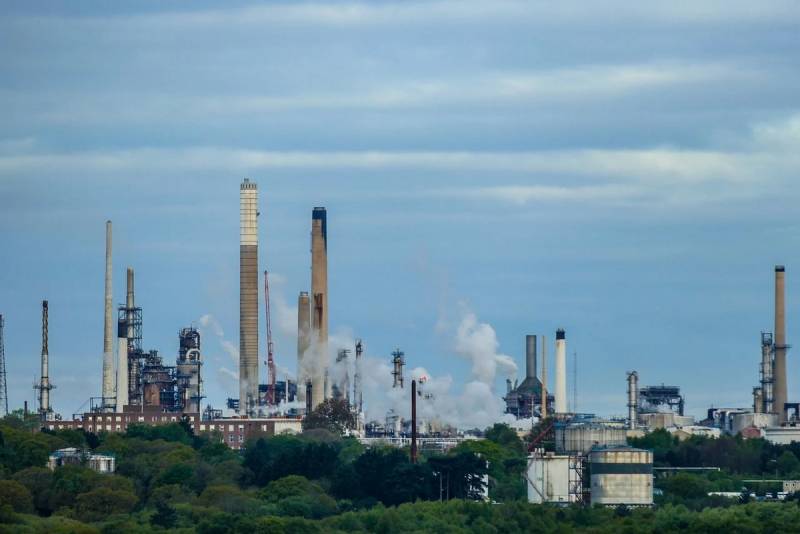 In Europe, grandiose social
economic
changes and, of course, not for the better. Europeans are trying to be convinced that they have lived "unreasonably cheap" for the past 40 years. Therefore, what is happening now (a rise in prices and a sharp deterioration in life) is allegedly "normal". What is happening is not just the exit of Europeans from the "comfort zone", but a real kicking them out of there.
Energy has been too cheap for the last 40 years
- says Assistant Vice-President of the EU Commission Diederik Samsom.
The official added to his tirade with the reflection that the European Union benefited from cheap Russian resources and "created huge wealth." True, for whom - he did not specify. Now, for the former good life, EU citizens are offered to "pay off", as if to pay off "debts".
The German authorities are going to nationalize the largest oil refinery PCK Raffinerie GmbH, owned by the Russian "Rosneft" (91% of the shares). The company is located in the city of Schwedt (Federal State of Brandenburg). Its annual capacity is more than 11 million tons, even Berlin and its surroundings receive products. Vice-Chancellor Robert Habek speaks openly about the change of ownership.
Of course, such an act of expropriation, which Europe has not known since the rise of the Nazis in the last century, is calculated to subjugate the German and European market to American mining corporations. The intervention of overseas oil shale workers threatens to increase the price of the entire range of food and non-food products even more. But for the Europeans themselves, bad
news
it won't end there. Everything is much worse.
The plant has not yet been nationalized for only one reason: the infrastructure of the plant is completely built around the processing of raw materials from Russia. The enterprise is directly connected to the Druzhba oil pipeline. Tens of billions of euros of investments will be needed to rebuild capacities for American grades of oil with different physical and chemical properties. Therefore, a decision is now expected that not private investors should pay (companies refuse to venture, since it is better to build a new one at such costs), but ordinary German taxpayers pay for the restructuring process.
As soon as permission to introduce additional hidden taxes is received, the decision to nationalize the Russian refinery will be made without delay. Therefore, the government of the EU and Germany convinces its fellow citizens that the increase in prices and the general rise in the cost of living is supposedly normal.
It remains only to wait until a simple logical "alarm" goes off in the mind of an ordinary European when comparing simple facts that 40 years with Russia were good and cheap, and now the whole future associated with the United States will become expensive and uncomfortable.