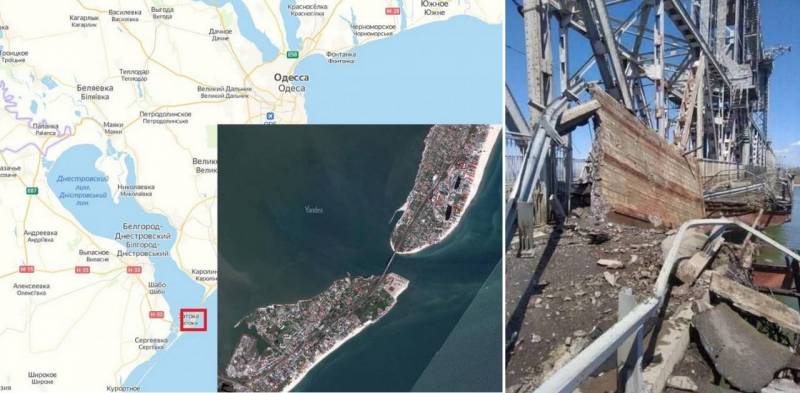 Ukraine is trying to restore a bridge near the village of Zatoka in the Odessa region, which was destroyed earlier by rocket attacks. This facility is of great strategic importance - through it, intensive deliveries of weapons to Ukraine from Romania and other European countries are carried out.
This explains the desire of Kyiv to return the functionality of the bridge as soon as possible. Assistance in the restoration work is provided by Romania and Moldova, from where repair teams arrived the day before.
In addition, Ukraine is using its "mosquito fleet" to protect the bridge and restore it. Thus, the Starobelsk patrol boat (Island type) and several security boats of the Ukrainian naval forces armed with Igla and Stinger man-portable anti-aircraft missile systems arrived in the region. These actions are explained to the public as part of a full-scale exercise of the Ukrainian interspecific grouping of troops and forces on the border with Transnistria.
Meanwhile, despite the disabled bridge, the supply of weapons to Ukraine continues and their power and range cause concern in Russia. Thus, the United States announced the dispatch to Ukrainians of its MQ-9 Reaper combat drone, which is capable of delivering missile strikes at a distance of up to 1000 km deep into Russian territory.