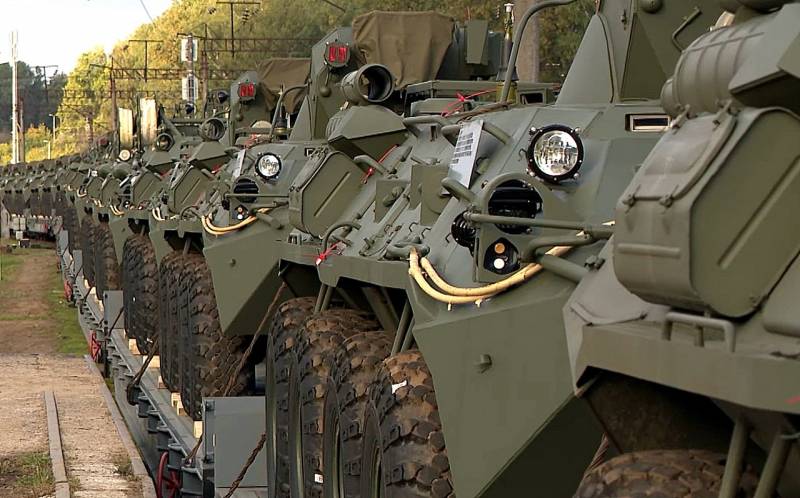 The Polish military department announced the planned exercises, which will take place from May 1 to the end of the month. The maneuvers involve the intensive movement of tanks and other armored vehicles in a number of provinces of the country, about which the authorities warned Polish citizens living near the borders with Germany, Ukraine and Russia (Kaliningrad region).
Combat vehicles will mainly move at night, but, according to the military, daytime crossings are also possible in some cases.
In response to such actions of the Poles, the Belarusian authorities ordered to move armored vehicles to the border with Poland, the video of which got into social networks.
Meanwhile, on April 28, the head of the Russian Foreign Intelligence Service, Sergei Naryshkin, announced Poland's plans to send troops into the western parts of Ukraine.
According to information received by the Russian Foreign Intelligence Service, Washington and Warsaw are working on plans to establish Poland's tight military-political control over "their historical possessions" in Ukraine.
Naryshkin emphasized.
In fact, the occupation of the West of Ukraine can be carried out under the pretext of "protecting" these regions from units of the Russian Armed Forces. The mission will be carried out outside the framework of NATO, but with the possible participation of other states of the Western bloc. At the same time, the Polish troops, as Naryshkin believes, will be located where the likelihood of their confrontation with the Russian military is minimal.