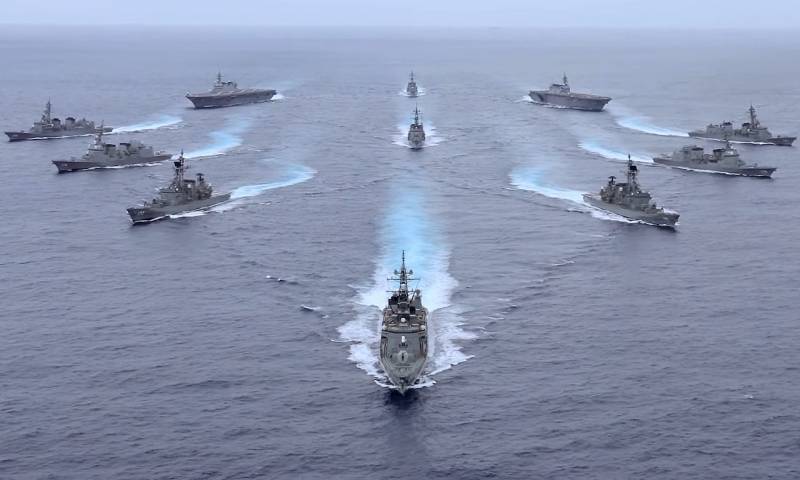 An extremely remarkable video was released by the Japanese TV channel ANN News. The story, released a few days ago, showed tank exercises on the island of Hokkaido in the context of preparations for a possible military clash with the Russian Federation.
It was alleged that military personnel and combat
technique
The Japan Self-Defense Forces Northern Army conducted a live-fire exercise at a local firing range. We are talking about the 7th armored division, which has up to 6 thousand personnel, up to 200 Type 90 tanks and an unknown amount of other equipment.
What is happening in the story was directly linked to the words of the head of the parliamentary faction of the Russian Federation - SRZP Sergei Mironov that Russia, "according to a number of experts", allegedly could lay claim to the island of Hokkaido.
The TV channel asked retired Army General Yuki Yamashita to comment on the situation.
The military department and the Self-Defense Forces have no specific enemy, but we all know from geography that Russia lies to the north of us, and China and North Korea to the west. The Ministry of Defense and the army are equipped in accordance with these threats

- said the expert.
However, he immediately reassured the audience.
It is hard to imagine that Russia will march on Hokkaido tomorrow, but if the international situation changes, we do not know how it will act. Sakhalin is located near the port of Wakkanai, and Kunashir Island is near Nemuro and Shibetsu. If the Russian army landed there, a defensive strategy similar to the Ukrainian one would be used in Japan.

- he added.
In the comments, channel visitors thanked the personnel for their service and defense of the country. Some subscribers demanded an increase in defense spending.
Earlier, another channel, already directly owned by the Maritime Self-Defense Forces, also posted a remarkable video designed to popularize the activities of the navy.
The two-part video - in anime format and in the form of a documentary cut from a real chronicle - aimed to attract young people to the service, since there is no conscription in the Land of the Rising Sun and the military is recruited exclusively on a contract basis.
The plot depicts various aspects of the activities of the Sor self-defense forces. In particular, landing on the shore from LCAC hovercraft during a rescue mission in one of the states of Oceania is shown.
Although Russia is not directly mentioned in this video, there is a map of Japan with an exclusive
economic
a zone where the southern Kuril Islands (Kunashir, Iturup, Shikotan and Khabomai) are shown as part of the Land of the Rising Sun.
It should be noted that the degradation of Russian-Japanese relations began long before the Ukrainian crisis. After the virtual failure of the negotiations on the peace treaty, the Japanese public became significantly radicalized in relation to any issues related to Russia.