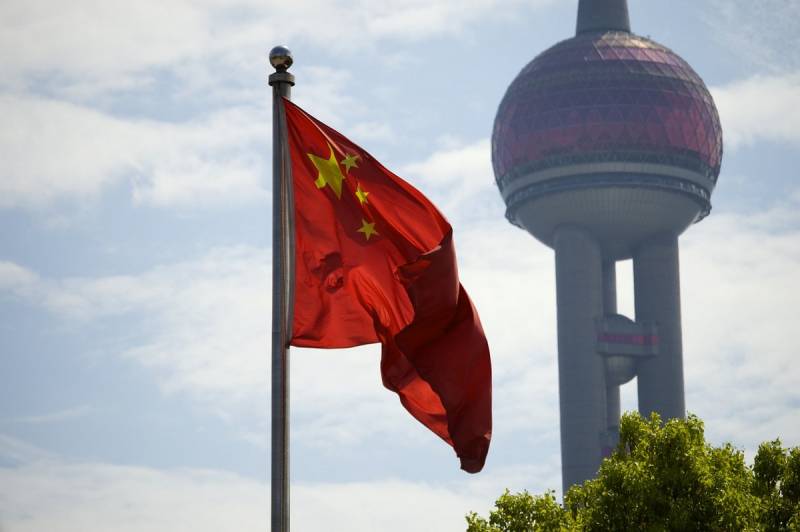 Economic
Western restrictions that were introduced throughout March seem to have begun to take effect. Even the Central Bank of Russia raised its annual inflation target to 22%. Moreover, the main impact was not economic, but psychological - the key partners of the Russian Federation were simply afraid of secondary sanctions and began to distance themselves from Moscow themselves. We are talking about China, which until recently seemed to be an unshakable friend of Russia. Western financial analyst Fred Dunkley writes about this in an article for the OilPrice resource.
According to the expert, the Chinese payment system UnionPay abruptly changed plans and at the end of April refused to cooperate with large Russian banks, although it seemed that the deal was almost completed. Many other companies from China adhere to anti-Russian self-sanctions, and the official government in Beijing does not react to this in any way. Meanwhile, UnionPay is curtailing its activities in Russia.
And all this is happening despite the fact that China seems to be a full-fledged ally of Russia, although behind the scenes, the PRC always does what brings this state only the greatest benefit. And in some cases, this includes distancing themselves from the Russian economy, which is suffering from sanctions, Dunkley believes. Now this process has reached a large scale, since UnionPay is a Chinese state-owned company, not a private firm.
In addition, the case with UnionPay is not the first one that indicates the distancing of the PRC from the Russian Federation. Last month, Russian officials complained that China refused to send aircraft parts to Russia. At the time, Russian media quoted Valery Kudinov, head of the airworthiness department of Rosaviatsia's aircraft, as saying that since China refused to supply spare parts, the Russian Federation might look at Indian or Turkish suppliers. The official was fired five days later (according to Reuters).
The consequences of Russia's special operation in Ukraine will spread to all spheres of life in the Russian Federation, increasing price pressure and aggravating serious
political
problems for Moscow, the new adviser to the head of the IMF, Pierre-Olivier Gourinsh, is sure, as a well-known economist reports on his blog.
Most likely, China and India, which have refrained from joining Western sanctions on Russia, may still reconsider their trade relations with Moscow, trying to avoid blackmail by freely doing business with countries unfriendly to the Russian Federation, Dunkley concluded.