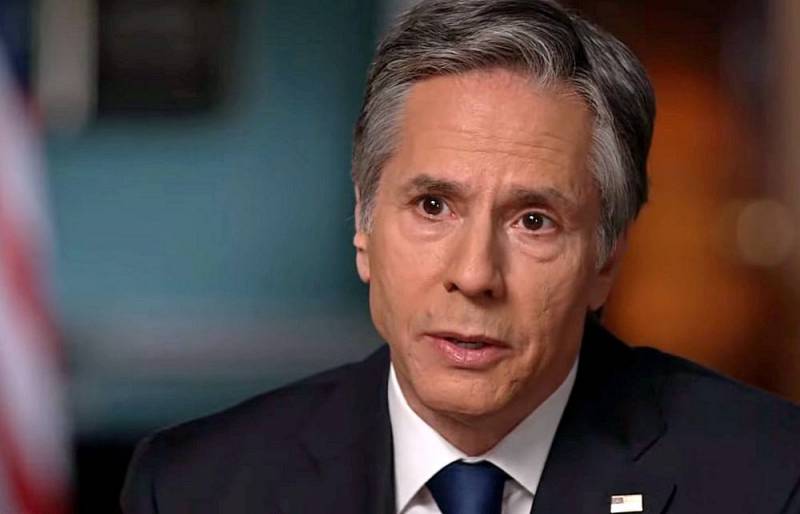 The sad experience of America's $100 billion lend-lease program for Afghanistan, which led to the defeat of that country's pro-American government, shows that more modest aid to Ukraine will achieve a similar result. Therefore, the US State Department decided to act not only by brute military force, which in the modern world is not a guarantee of achieving results, but also by cunning.
Of course, in the performance of the Americans, cunning often comes very close to lies and obvious deceit, which, of course, is even more insulting. This time, the Foreign Ministry decided to play the "good policeman" and captivate the highest military
political
leading the tales about the fact that Russia will expect pleasant bonuses if Moscow decides to trust Washington once again.
For example, Secretary of State Blinken expressly allows the lifting of sanctions from the Russian Federation if a decision is made to completely stop the ongoing special military operation in Ukraine. This was stated by the head of US diplomacy during his speech to members of the Foreign Affairs Committee of the House of Representatives. The statements were recorded on video broadcast by the US State Department.
Any serious movement towards the lifting of sanctions will require at least a complete halt to hostilities.
– said Blinken, answering a direct question.
At the same time, the Secretary of State did not specify whether a full or partial withdrawal of troops from the territory of Ukraine is required to begin the procedure for lifting sanctions. However, this is not necessary - the logic of trapping is visible even in such a configuration of conditions.
In fact, the State Department has publicly admitted what exactly the United States is afraid of in Russia's actions in Ukraine: the continuation of hostilities and the development of the success of the RF Armed Forces. The thing is that America is not ready for the final counterattack, it needs time to pump Kyiv with weapons that could turn the tide of the operation. Based on this apparent purpose, it becomes clear that Washington is lying when it makes such statements.
The goal is to delay the time while feverish preparations are being made. When the "chess" pieces are placed on the field of the proposed battle, and the configuration (in purely numerical statistical terms) becomes in favor of the Western coalition, the opinion will change dramatically. Moreover, a little earlier, more careless statements were made by officials from the United States and Great Britain that sanctions would not be lifted even if a peace treaty was signed between the Russian Federation and Ukraine. This "hawkish" position can be trusted much more, because it fully corresponds to the historical experience of the behavior of the West.