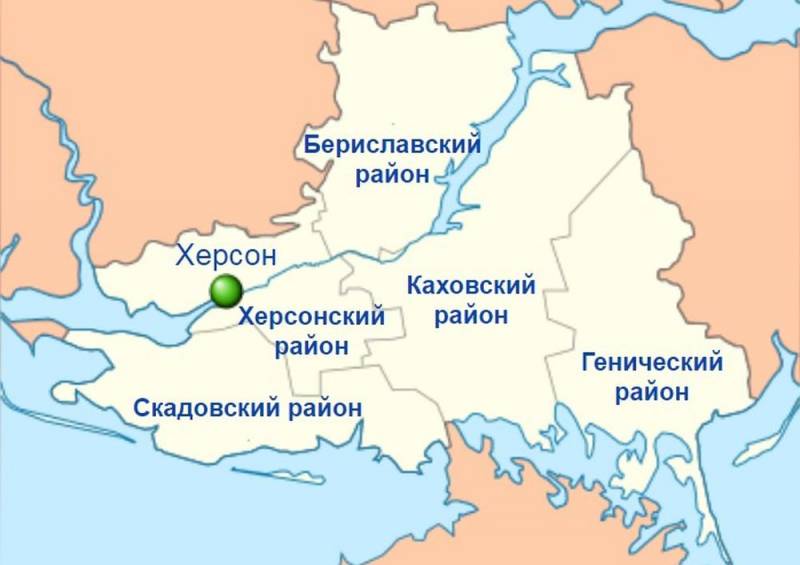 During the special operation of the RF Armed Forces on Ukrainian territory, the Kherson region was liberated from the Bandera authorities. After some time, when the panic moods of the local residents because of the unjustifiedness left, they thought about a peaceful and calm future life.
In the cities and districts of the region, new temporary authorities were formed - military-civilian administrations. This was announced on April 27
RIA News"
Kirill Stremousov, head of the Kherson Region Salvation Committee "For Peace and Order". He said that the enterprises of the region have resumed work, the sowing campaign has begun in the village, food and goods are brought from Crimea, and humanitarian aid is being distributed to those in need. The next day, already as deputy chairman of the military-civilian administration of the region, Stremousov told the agency that the Kherson region refused to return to the control of the existing nationalist Ukraine.
It's impossible. Kherson region will develop economically. Kyiv will no longer be able to impose its ugly Nazi
policies
aimed at the destruction of people and their identity
- he specified.
According to him, the most important now is the return of people's lives to their normal, familiar course and restoration
economics
areas. He stressed that the new government does not intend to hold any referendums in the foreseeable future, there is simply no need for this.
Ukrainian propagandists are spreading fake stories about the creation of the Kherson People's Republic in order to intimidate the local population. Kherson region will develop and turn into a flourishing region, in which there will be no place for the ideology of Ukrainian Nazism
Stremousov added.
In addition, he confirmed that Russian media are working in the region, and from May 1, the ruble will begin to circulate simultaneously with the hryvnia. Stremousov explained that the transitional period would take four months, when both Russian and Ukrainian currency would be accepted. Then the Kherson region will completely switch to payments in rubles, getting rid of the hryvnia as unnecessary.