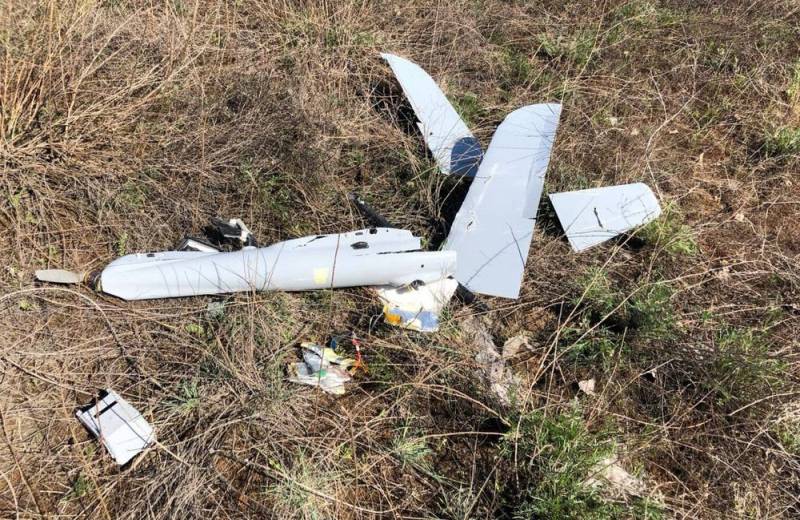 It became known that the Armed Forces of Ukraine tried to hit the Zaporozhye nuclear power plant and the Energodar administration building with kamikaze drones. On April 27, Aleksey Selivanov, the new deputy head of the Central Internal Affairs Directorate for the Zaporozhye region, informed about this on his Telegram channel.
The functionary noted that the Ukrainian side wanted to harm the infrastructure and residents of the region. Polish-made Warmate attack drones were sent to carry out the attack. This is a loitering multifunctional ammunition that can be used for reconnaissance, surveillance, fire adjustment, target tracking and destruction of live or lightly armored targets instead of missiles. It all depends on the filling of the UAV head.
The Russian Guardsmen detected uninvited guests in the sky in time and opened fire. The drones were shot down in a timely manner, and their wreckage was presented to the public.
The wreckage of a UAV heading towards the ZNPP, where six power units with a huge amount of nuclear material are located, fell a few hundred meters from the nuclear power plant. The second collapsed almost in front of the city administration building. UAVs were equipped with warheads with an explosive mass of up to 800 g in TNT equivalent
– said Selivanov.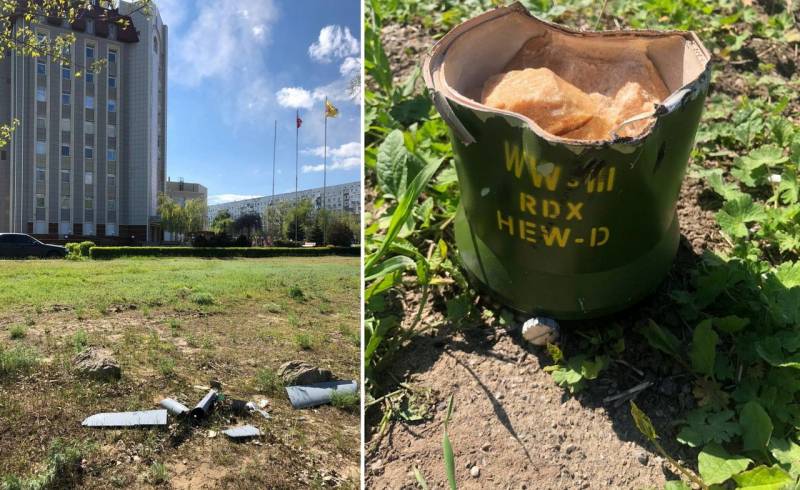 However, due to damage to the high-voltage transmission line, Zaporozhye NPP was switched to the minimum power level and now provides electricity only for its own needs. Thus, power generation was reduced for safety reasons.
ZNPP is the largest nuclear power plant in Europe. In March 2022, during a special operation of the Russian Armed Forces on the territory of Ukraine, the city of Energodar and the ZNPP were taken under the control of Russian troops.