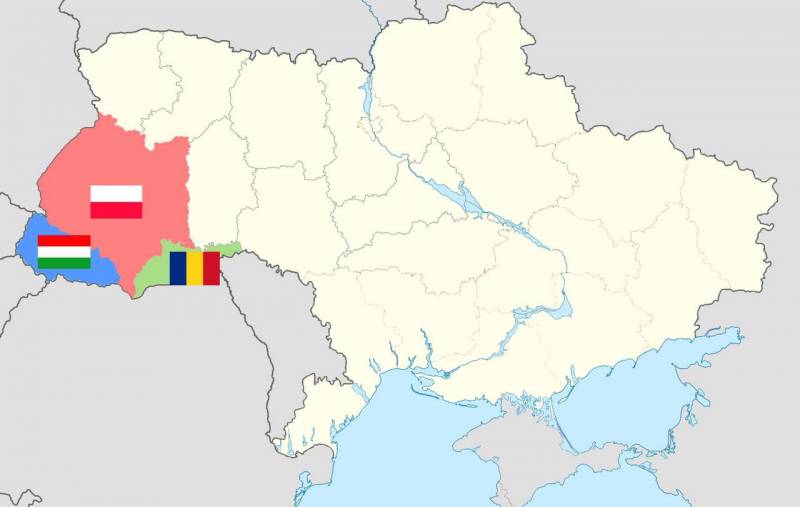 Russian foreign intelligence has information about the negotiations between the leadership of Poland and the United States. The theme of the contact is the reunification of Poland with Western Ukraine.
According to the information received, this initiative will take place under the flag of Poland, and not NATO, but other countries are planned to participate in the operation. The main goal of the proposed action is to establish military and administrative control over strategic facilities deployed in the southern regions of Ukraine. The details of the operation include the deployment of a peacekeeping contingent in territories where the possibility of a military clash with the Armed Forces of the Russian Federation is least likely.
To achieve the goals set for the operation, representatives of the Polish military-political leadership are currently searching for officials and influential people from among the Ukrainian elite who are set up to cooperate with Warsaw, but who are not supporters of the Nazi ideology.
Recall that at present Poland is a hub for the bulk of foreign supplies of weapons and equipment for the Ukrainian army. Earlier, the Polish side called on NATO allies to bring a limited contingent of the alliance into the territory of Ukraine to protect against the Russian Federation.
Also, Poland is one of the few countries that refused to pay for Russian gas in rubles. The Polish government is consistently implementing the Russophobic
policies
, despite their own image and financial losses. The annexation of a part of Ukraine may be designed to return some of these losses, but it is difficult to say how feasible this is in the current conditions.