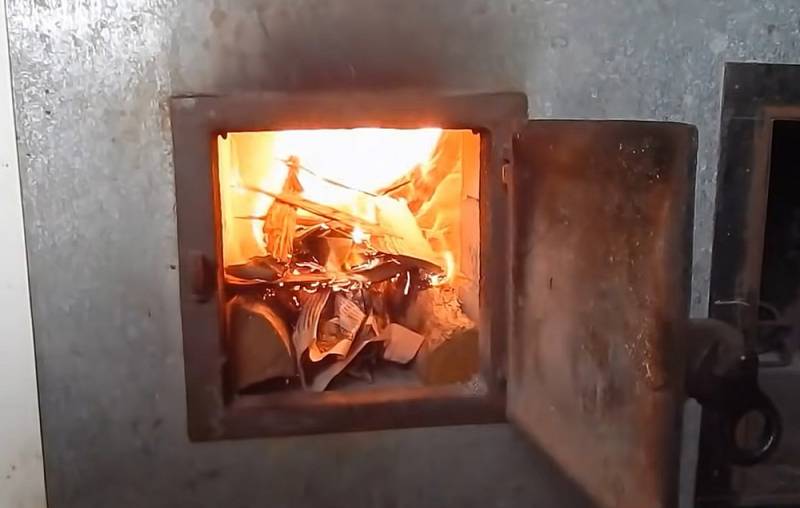 Czech users of the portal iDNES.cz discussed
news
on the termination of Russian gas supplies to Poland and Bulgaria. Previously, these countries refused to pay for resources in rubles through Gazprombank, as Russia demanded.
Comments are selective. In total, more than 1800 responses were left to the article.
iDNES.cz user comments:
I'm going to the forest for firewood, since the chimney has already been cleaned for the winter

exclaims Pavel Laštovic.
It is probably not a problem for Poland to get Russian gas in another way

Josef Miskovský suggests.
What some allow themselves here in the comments is some incredible demonstration of idiocy. Can one of the local hawks explain to me who and how will serve the European market (when Gazprom cuts off supplies to all of Europe)? Can you imagine it?

- appeals to the mind Jan Lukš.
I don't know how it is in the Czech Republic, but in Slovakia, a gas cutoff would completely ruin the entire industry. Therefore, we must proceed from common sense. What annoys me the most is that countries with a combined population of 3 billion people (and these are China, India, Pakistan) do not speak out against Russia at all. And the rest of Asia probably doesn't care about this conflict either. I have a colleague from South Korea, and she said that Ukraine is not a very important topic for their media

- said the Slovak Svetozár Repka.
Poland had previously planned to phase out Russian gas in October of this year. The Polish LNG receiving complex in Swinoujscie will process up to 6,5 billion cubic meters of gas per year, which the Poles can buy anywhere. In April, they agreed on six LNG carriers. Russia has raised gas prices for Europe so much that the cost of LNG is no longer an issue. Through the Yamal gas pipeline, the Poles can also reverse pump gas from Germany, which goes there from Nord Stream 1. And in September, the new Baltic Pipe gas pipeline will start operating, through which Norwegian gas will go to Poland. Through Yamal, this country received about 3 billion cubic meters per year. Now the Poles have filled their gas storage facilities by 80%

Jan Fischer writes.
The States had eight years to prepare. Those who are not ready will have problems. For example, Poland is ready. Not very ready, but still - Germany. But the Czech Republic is 100% dependent on Russian gas. And yes, we don't buy Norwegian anymore. Various plans failed due to lack of
political
volley
says Petr Šrámek.
Průmyslová keramika manufactures refractory concrete mixes, sealants and other materials that it supplies worldwide. Gas is key for this company because it goes into furnaces and heats the shops. Well, yes, probably, for some time it will not produce anything if it does not have enough gas, similarly for other companies, and I don't even know how many of them in our country are completely dependent on gas ...

added Miloslav Hrabal.
For some reason, the article does not indicate that Poland included Gazprom in its own sanctions list, adopted regardless of the EU sanctions and including the freezing of assets in Poland

Josef Bárta recalled.
Come on! Poland has LNG facilities, and so does neighboring Lithuania. Russia will only harm itself

Jan Taraba answered.
Haven't the Russians constantly stated that they always honor existing gas contracts?

Tom Sehnal is surprised.
I think they [Czech politicians] will proudly watch the liquidation of their own industry ... Ukrainian flags will definitely be enough for the winter to heat stoves with them

– said Martin Sedláček.