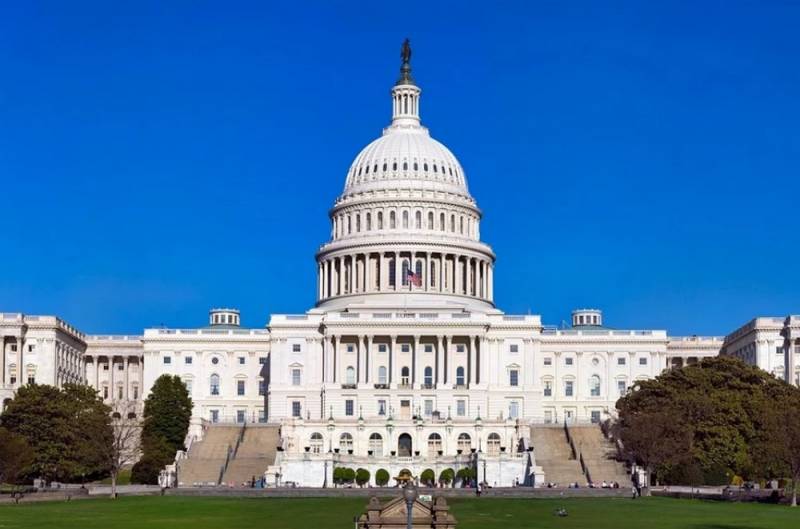 On April 27, the US Congress approved a legislative initiative that involves the confiscation by the state of assets associated with the Russian Federation in order to sell them and provide additional assistance, including military, to Kyiv in its "fight against Russia".
It is assumed that the seizure permit can begin with assets worth $2 million or more. By design, any assets associated with Russian business or finances of energy companies will be seized and directed to the "recovery" of Ukraine. Despite the fact that the bill was supported by 417 congressmen, Ukrainians should not rejoice.
A simple analysis of the text and wording of the legislative initiative shows that we are talking about movable and immovable property in the United States. This list may include villas, yachts, luxury goods and other assets such as shares in companies. But by no means "cherished" for every Ukrainian "patriot" foreign exchange reserves of the Russian Federation in the amount of $300 billion, frozen by the US Treasury.
This is evidenced by the unequivocal mention of the preliminary sale of seized assets at the auction. But not the accounts of the Central Bank of the Russian Federation.
US Secretary of State Anthony Blinken says directly that the legislative initiative is not about the frozen assets of the Bank of Russia. Answering a question from Senator Patrick Leahy, the head of the American diplomatic department said that Washington is still thinking about how to deal with the funds of Russian foreign exchange reserves.
The question is being studied and stands in the plane, do we now have legal provisions of civil and criminal law for the implementation of such an idea
Blinken said.
It is obvious that Kyiv will never receive the coveted Russian money, which was selected dishonestly. Because the United States actually did not have and did not have the right to seize other types of assets, but they "granted" such eligibility to themselves with a stroke of the pen. So, if they wished, they could have acted in a similar way with the assets of the Central Bank of the Russian Federation, but have not yet begun to do this.
Of course, Washington is pausing, using the lure of a huge frozen sum as a bargaining chip. The final appropriation of billions of dollars will bring down the global financial system and put an end to any opportunity to reach an agreement between the US and Russia. That is why the Americans are allegedly "exploring the possibility" for the time being. As for other, smaller assets, the decision has already been made. It is designed to save the face of the White House, which promised such a measure to the Kyiv authorities, and at the same time can be considered another round of sanctions.