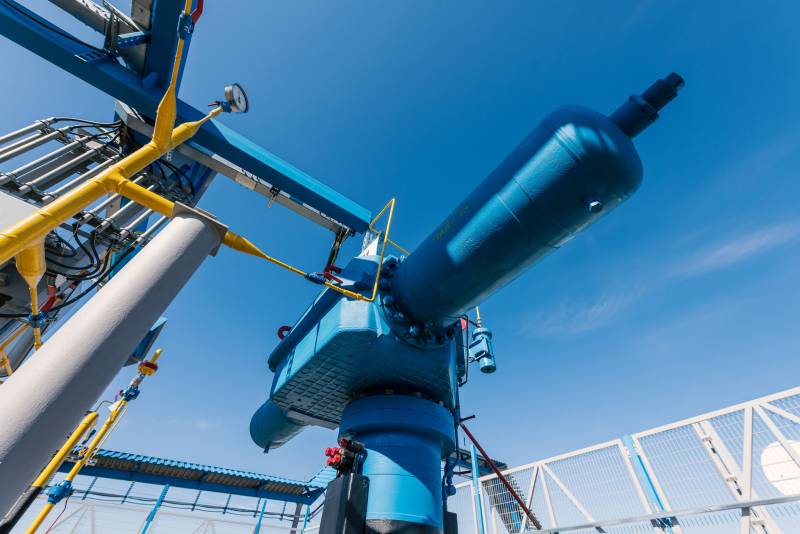 The suspension of Russian gas supplies to Poland is commented on by the Bankier.pl portal. In an article dedicated to this event, it is noted that the Polish zloty immediately reacted to
news
decline.
At the end of March, Russian President Vladimir Putin demanded that "hostile to Russia" countries that buy gas pay for it only in rubles. This deadline expired on Friday. Polish state-owned energy company PGNiG said Gazprom had informed them the day before about the suspension of gas supplies from Wednesday. Earlier, the company refused to pay for gas in rubles.
Poles comments:
All
economy
is energy. Transportation, chemical plants, electricity, etc. If this part of the system collapses, the problems will go further throughout the economy. The strikes on the eve of the collapse of the Polish People's Republic were large-scale and led to hyperinflation and the collapse of the economy. It will be the same here. Summer may still be "normal", but in winter at -20 degrees ...
- the user vibor3m refreshed the knowledge of the members of the forum.
I'm starting to get "a little" worried about all of this. Because, to put it bluntly, inflation has already reached all of us, and the situation with this gas will accelerate it even more. The question is to what level? How much will we pay for bread, 15 zł or all 20? After all, not everyone will receive a salary increase in order to at least pay bills on time.

- says inic.
Many in this forum do not know what it means to cut off Poland from Russian gas. Until recently, Russian gas was DOUBLE (!) Cheaper than American gas. Can you imagine now (in conditions of 11% inflation) a twofold increase in gas bills?! It may turn out that the whole of Poland will literally collapse

– pointed out by jan888.
But there is no suspicion that we will continue to buy Russian gas, but only through Norway, Germany or the United States, and already at a premium. Oil deliveries [from the Russian Federation] to Norway have already increased, and those who protested while unloading it were arrested...

laleszek said.
If three LNG terminals in Swinoujscie and the Baltic Pipe gas pipeline are completed, then Russia can go through the forest. The days when gas flowed only from one side are over. Today you can transport gas by tanker from anywhere in the world. Prices have already fallen a little because, in addition to Qatar, the United States and Saudi Arabia have entered the game.

rekin1986 noted.
Let's save gas! Whoever heats the house with them, let him turn the temperature down by a few degrees, and cook everything that is possible with the help of electricity. We will also take baths less often. And you also need to collect bottles for change, because glass smelting consumes a lot of gas

- urged readers of the resource qart.
And in the end, you will still pay 2 times more than now. Well, pensioners will probably freeze in general

notes tomkooo.