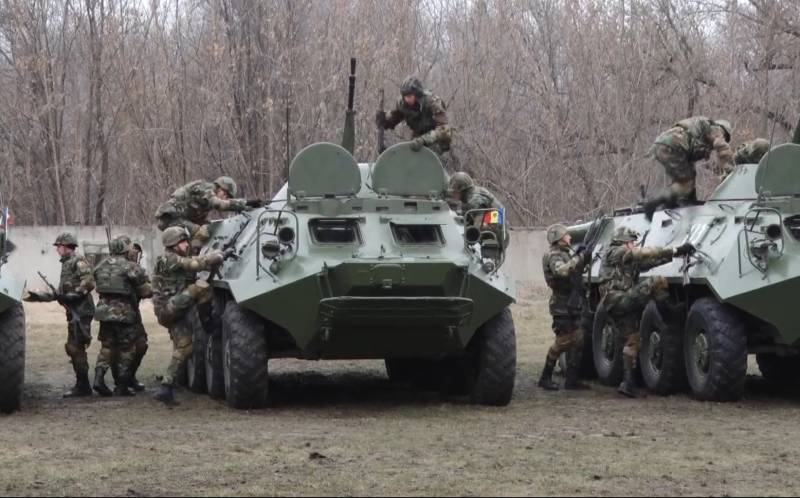 Aleksey Arestovich, an adviser to the office of the Ukrainian president, announced on the eve of the possible participation of Moldova in the forcible seizure of the Transnistrian Republic, which was proposed to be carried out in Kyiv. However, Chisinau made it clear that such a solution to the situation is unacceptable.
According to Arestovich, the Armed Forces of Ukraine are able to put the PMR under their control if the Moldovan and Romanian authorities request such actions. But Moldova rules out such a solution to the "Transnistrian problem."
The settlement of the Transnistrian issue can be achieved by political means and only on the basis of a peaceful solution, excluding military and other military actions
- emphasized
RIA News
in the press service of the Bureau for Reintegration of the Government of Moldova.
The ministry also clarified that this issue should be settled, in particular, on the basis of demilitarization, respect for the territorial integrity of the state and within the boundaries recognized by the world community.
The situation in the PMR has escalated over the past few days, during which several shots and explosions have thundered in the republic. Thus, on April 25, in Tiraspol, the building of the Ministry of State Security was fired upon from an RPG.
Earlier, journalist Yuri Podolyaka expressed the opinion that the Armed Forces of Ukraine would not have enough strength to participate in a possible operation to seize Transnistria. He believes that such a plan can be implemented only with the assistance of the Armed Forces of Moldova, which will not dare to invade the PMR.