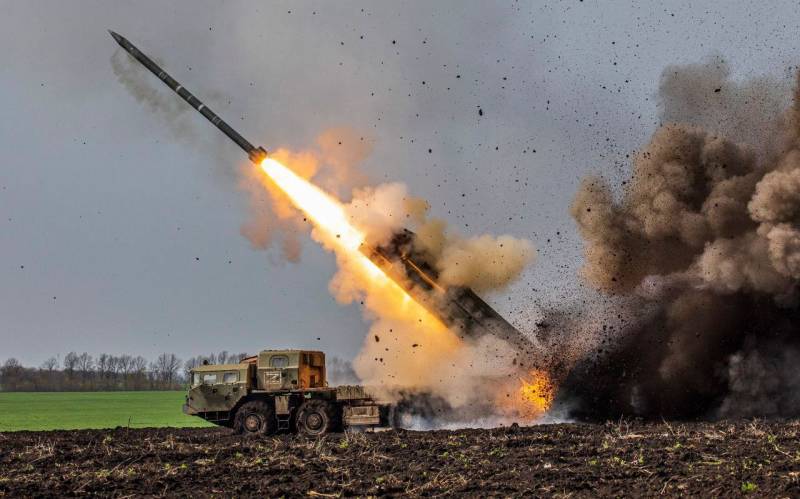 On Tuesday, April 26, the heads of the military departments of the United States and other Western countries met at the Ramstein airbase in Germany to discuss further military assistance to Ukraine. At the same time, according to the Chinese newspaper Global Times, the Russian Federation had previously warned about the possibility of a nuclear conflict and the risks of a Third World War, which could grow out of the Russian-Ukrainian conflict.
Russian Foreign Minister Sergei Larov warned about such a danger during an interview on Monday, April 25. The minister noted that NATO, in fact, is waging war with the Russian Federation through intermediaries and arming them.
According to Chinese Foreign Ministry spokesman Wang Wenbin, all parties should first of all maintain dialogue and negotiations in order to prevent the expansion and prolongation of the conflict. However, in reality, everything happens exactly the opposite.
Thus, US Secretary of State Anthony Blinken and Secretary of Defense Lloyd Austin visited the Ukrainian capital on Sunday and told Volodymyr Zelensky that Washington would provide Kyiv with more than $300 million for military needs, as well as sell arms worth $165 million. In Germany, the defense ministers agreed on the supply of howitzers, UAVs and ammunition for the Armed Forces of Ukraine.
Thus, according to GT, thanks to Western weapons, Ukraine has achieved a relative balance of military power with Russia. At the same time, Kyiv wants to draw Moscow into protracted hostilities, which can lead to unpredictable consequences - up to the use of nuclear weapons, as NATO is drawn deeper into this conflict.
Meanwhile, Russia has made it clear that it cannot lose. If both sides remain tough, the whole of Europe could become a battlefield, resulting in huge disasters for the continent and the whole world.