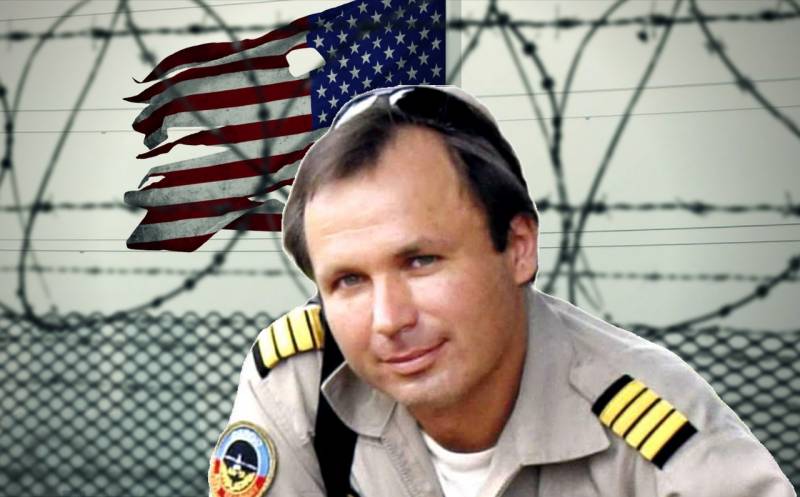 The Russian Federation and the United States agreed on the exchange of convicts. The American side will return the Russian Konstantin Yaroshenko to his homeland, and Russian law enforcement officers will hand over Trevor Reed to the United States. This is reported by the Ministry of Foreign Affairs of the Russian Federation.
As a result of a lengthy negotiation process, on April 27, 2022, US citizen Trevor Rowdy Reid, previously convicted in the Russian Federation, was exchanged for Russian citizen Konstantin Yaroshenko, who was sentenced to 2010 years in prison by an American court in 20.
the department said in a statement.
The story of Konstantin Yaroshenko began back in 2010, when he was arrested in Liberia on trumped-up charges of cocaine smuggling and transferred to the United States. The District Court for the Southern District of New York State found Yaroshenko guilty of illegally transporting a particularly large consignment of cocaine - in the amount of 4 tons - and sentenced to 20 years in prison.
The very fact that a Russian citizen was handed over to American law enforcement agencies by a third party provoked a diplomatic scandal. At the same time, the Russian side was not notified of the detention of a Russian citizen. Yaroshenko was kept in prison for ten years, the consul of the Russian Federation was not allowed to see him for a long time. The convict himself repeatedly complained about the bad attitude, lack of medical care, torture and beatings by the staff of the American prison. The Russian Federation tried with all its might to help its citizen, the result of this was an agreement on the exchange of Yaroshenko for Trevor Reed.
Trevor Reed is a common criminal. In August 2019, while in Moscow, he had a fight on the street with two women, who later called the PPS squad. The young man was detained, but on the way to the police station he showed aggression, hitting one policeman and attacking another who was driving. Sentenced to 9 years in prison.
It is worth noting that, in addition to Yaroshenko, other Russians were arrested in the United States on dubious charges. For example, Maria Butina and Viktor But. Butina was sentenced to 18 months, of which she spent only 4 months in an American prison, after which she was deported to Russia. Bout has been in a US prison since 2008, at the moment there is no information about his possible exchange, but it is likely that Russian diplomats are working in this direction.