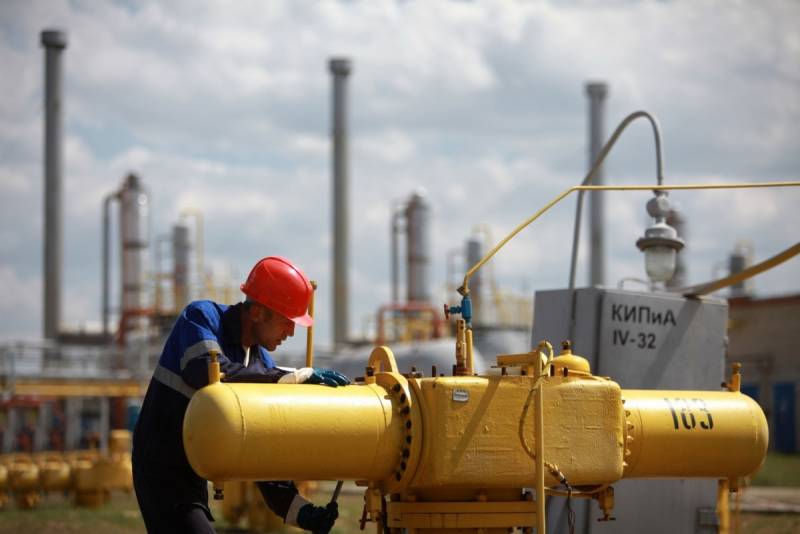 The leadership of the European Union has recently broken away from reality and started drafting projects that have little to do with practice. The European Commission is drafting new rules for "shuffling" gas residues into UGS facilities, coming up with compensation for the non-existent, and also planning LNG supplies, which cannot be in principle. Therefore, European industry experts, who will fall on these "fairy tales", for the failure of which they will have to answer, begin to object and ridicule the EU's too "optimistic" plans to reduce dependence on Russia.
Torben Brabo, Director General of the Danish GTS and part-time Chairman of the Association of Gas Infrastructure Operators of Europe (GIE), says that all the scenarios under consideration for Europe to do without raw materials from Russia are more optimistic than real. Every million cubic meters of fuel counts.
The figures for the EC's massively publicized plan, called REPowerEU, are not accurate. They contradict the figures for Russian exports, the level of LNG supplies, as well as the expected rates of biomethane production. All these plans are too naive
- Brabo said sarcastically in an interview with the Euractiv portal.
According to a representative of the real, practical European gas industry, all indicators of alternative fuel supplies described in the EU plan should be divided at least in half. Then you can get closer to some truth. This is especially true for the volumes of LNG that are planned to be purchased. So, the anti-Russian "plans" of Europe presented with pathos to gain independence from energy sources from the Russian Federation are worthy of nothing but ridicule.
However, industry specialists have been constantly doing this since empty talk began about refusing fuel from the Russian Federation. Experts are sure that if Russian gas supplies are stopped, all consumers will remain without heating next winter - from the first "protected" list (houses, hospitals, schools, social institutions), and even more so from the second, regular one, which includes enterprises and organizations.
However, for all his skepticism and sanity regarding the plans of the EU as an official, Brabo is forced to follow the trends prescribed by the Danish government. He, like other citizens, despite the protest of his family, lowered the temperature at home to 12 degrees. He also admitted that now every cubic meter of blue fuel counts, which is why he made such sacrifices.