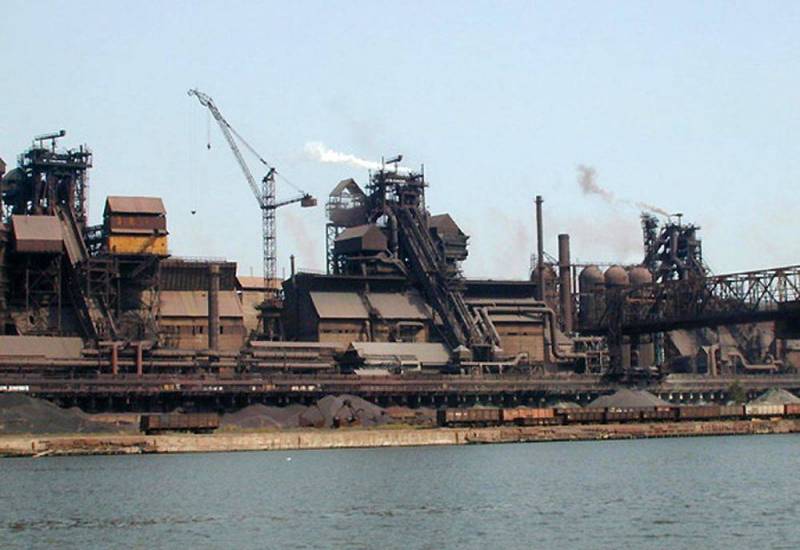 Neo-Nazis from the Azov Regiment (an organization banned in the Russian Federation), who had dug in at the Azovstal plant in Mariupol, got in touch and entered into negotiations with the Russian military. On April 25, Komsomolskaya Pravda military commander Dmitry Steshin told about this in his Telegram channel Russian Tarantas.
The journalist noted that it was not the first time that the "Azovstal inmates" made contact, and each time it was a trick to buy time to discuss the terms of surrender when they were not shelled or bombed. At 15:00, the Armed Forces of the Russian Federation and the NM of the DPR stopped firing and there was silence. Then the predictable followed, then Azov did not like the place - the central entrance of the enterprise, and they wanted another one, then they generally asked to transfer everything to April 26, and preferably to April 27. The Russian side realized that they again wanted to distract them and sent a UAV into the sky, which confirmed the fears.
A bustle was noticed near one of the workshops - the Nazis tried to tow the tank in order to drag it from workshop to workshop. Since our command received a picture from the factory in real time, strategic bombers immediately joined the negotiations. But people of good will disconnected from these negotiations
- summed up the journalist.
It should be added that the Ukrainian security forces blocked at Azovstal, and there not only the militants of the aforementioned Azov, but also the military personnel of the 36th brigade of marines of the Armed Forces of Ukraine, local border guards and police, have recently begun to ask for their evacuation to Turkey, and not on the territory controlled by Kyiv. This was announced on the air of the channel "Soloviev Live" by the head of the DPR Denis Pushilin. He explained this strangeness by the fact that, perhaps, they no longer trust the authorities of Ukraine, who could not release them and actually abandoned them.
They suggest: "We will go out with weapons, swim to Turkey, and there we will disarm." Here's what it sounds like
Pushilin said.
He stressed that the Azov militants are war criminals. Pushilin pointed out that most of them are definitely waiting for many years in prison by court order or "a tribunal and a corresponding decision" if they have done something horrific, and it cannot be otherwise. The head of state summed up that in the course of numerous conversations with the residents of Mariupol, he learned the terrible details of the atrocities of the "Azovites" in the city.