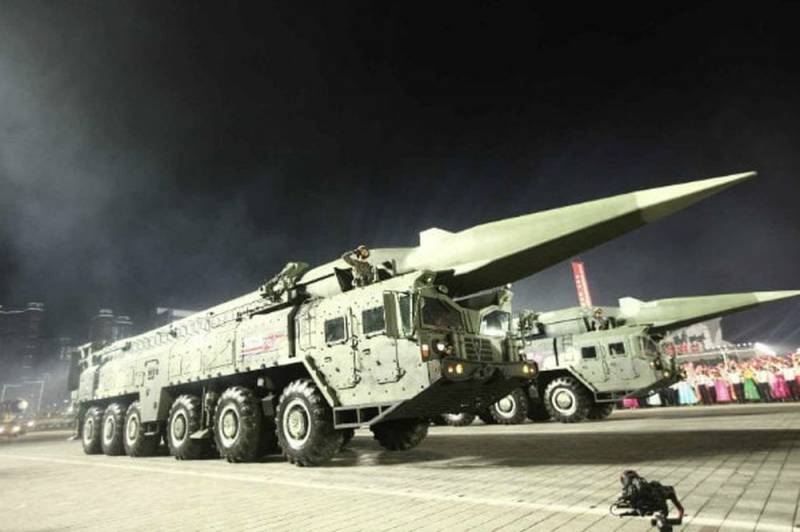 On April 25, 2022, another military parade took place in the capital of the DPRK, Pyongyang. This time it was dedicated to the 90th anniversary of the Korean People's Army.
During the aforementioned solemn event, the leader of the country, Kim Jong-un, addressed the people in a new (snow-white) marshal's uniform. In addition, the latest achievements of the military-industrial complex of the North Koreans in the field of missile weapons were demonstrated. There really was something to show at the parade.
Parade crews of the latest missile systems passed through the center of Pyongyang: launchers with the Hwaseong-8 hypersonic missile, solid-propellant ballistic missiles (suspiciously similar to the American ATACMS class missile), strategic mobile systems with Hwaseong-17 ICBMs. At the same time, the hypersonic missile shown by the North Koreans is actually
copy
Chinese hypersonic tactical complex DF-17, which was officially presented to China in 2019.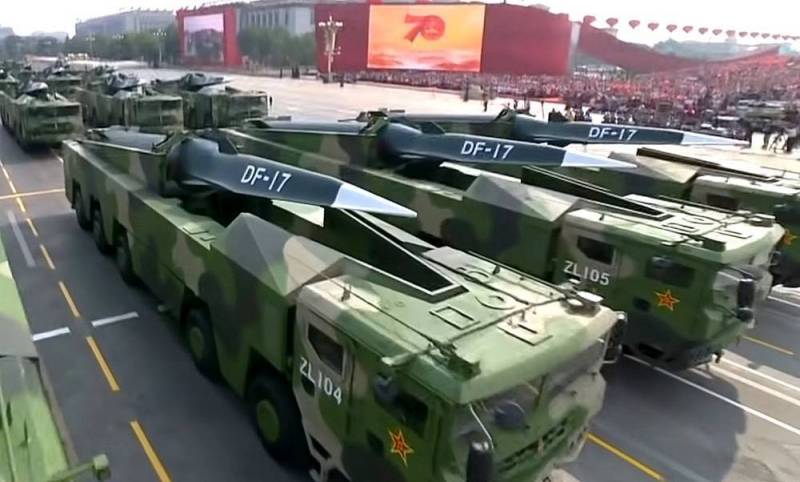 All this indicates that Pyongyang is doing well in intelligence and has serious competencies in reproducing the data obtained in specific products. We remind you that since the beginning of 2022, the DPRK has already conducted about a dozen missile tests, causing specific concerns in Japan and South Korea.
In his speech, the North Korean leader said the country would continue to build up its nuclear forces as quickly as possible. According to him, nuclear weapons are necessary to prevent war, but not limited to this. Therefore, Pyongyang will continue to make efforts to, if necessary, be able to use the containment mechanism if some other state "encroaches on the main interests of the DPRK." Thus, he allowed the use of nuclear weapons.