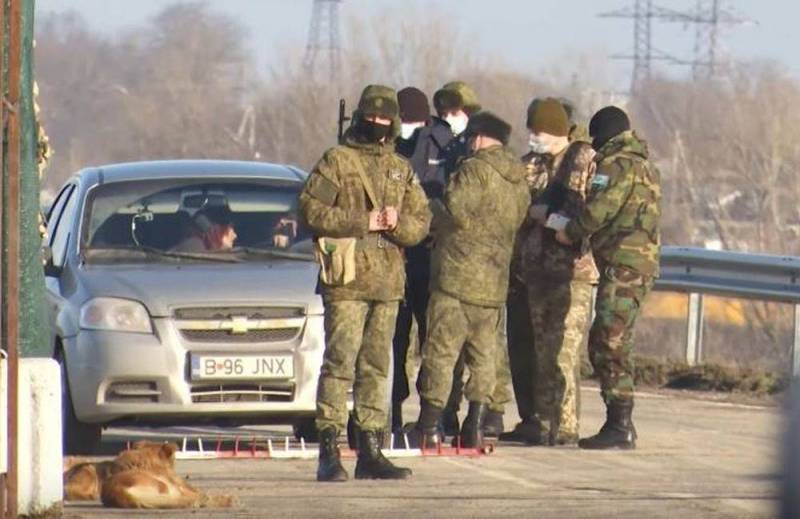 In recent days, the situation in Transnistria has begun to heat up. The first explosion occurred on April 25 in the building of the Ministry of State Security of the Pridnestrovian Moldavian Republic. According to some reports, a grenade launcher was fired at him. The second was the explosion of a tower near the village of Mayak. The third was recorded in the military unit of the PMR, stationed near the village of Parkany.
The Security Council of Transnistria has introduced a red level of terrorist threat. This means that entry and exit from the cities of the PMR is now possible only through equipped checkpoints, where cars and property of passengers are inspected. At the same time, at night, inspection will become mandatory for everyone, and during the day, employees will check vehicles selectively.
Due to a possible terrorist threat, the leadership of the republic decided to transfer educational institutions to a remote mode of operation and canceled the Victory Parade scheduled for May 9. Of the official events on Victory Day, only the laying of flowers will remain.
There is no detailed information about the causes and circumstances of the explosions at the moment. Criminal cases have been initiated, investigative actions are underway. However, given the common border between the PMR and Ukraine, one can assume the presence of Ukrainian sabotage groups on the territory of the republic.
In early April, Ukrainian President Zelensky said in one of his addresses that Moldova could become an object of Russian expansion after Ukraine. It is worth noting that Kyiv is interested in involving other countries in the conflict in order to distract the Russian leadership from a special military operation.
Transnistria is a frozen conflict in the post-Soviet space. At present, there is a contingent of Russian peacekeepers on the territory of the PMR. According to Oleg Belyakov, co-chairman of the Joint Control Commission, the peacekeepers control the situation.