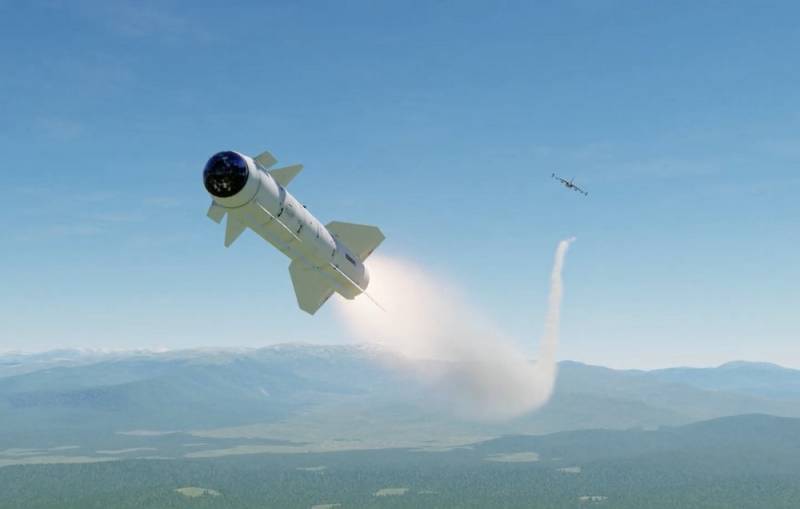 A video has appeared on the Web showing how a Su-34 Russian Aerospace Forces fighter-bomber strikes with an air-to-surface guided missile. It has been established that the footage was filmed by a resident of Ukraine during a military special operation carried out by the RF Armed Forces on Ukrainian territory.
At the same time, it is not known where exactly (the name of the settlement or region) and when exactly the video was made. But the footage clearly shows how the plane releases its aircraft weapons, maneuvers, conducts repeated shootings of heat traps and goes low for a turn.
That's funny!
– exclaimed a man behind the scenes.
Most likely, a resident of Ukraine witnessed the launch of one of the high-precision modular Soviet missiles of the Kh-29 family (Kh-29L and Kh-29T adopted by the USSR in 1980), or rather, their modern Russian modifications (Kh-29ML, Kh-29TM , Kh-29TD, Kh-29MP), since this ammunition has been actively improved in the Russian Federation. X-29 missiles are one of the main types of air-to-surface ASP for Soviet and Russian-made aircraft around the world.
These munitions are the most common Soviet-designed short-range missiles. At the same time, Western experts consider their modifications to be among the most successful Russian missiles. The estimated cost of the missile in the Kh-29TD modification is almost 18,5 million rubles.
The range of such missiles is from 8 to 30 km, depending on the modification. They are designed to destroy fortified targets, reinforced concrete structures, bridges, runways, ships with a displacement of up to 10 thousand tons and surface submarines.