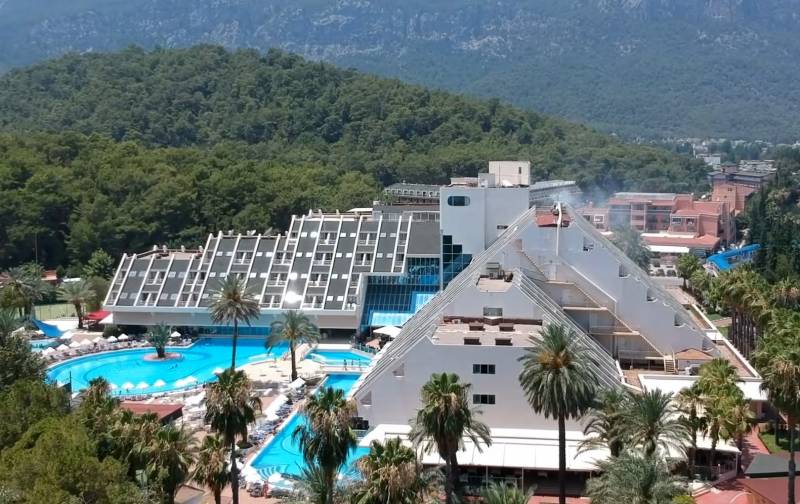 Relations between Russia and Turkey are complex and multifaceted. On the one hand, Turkey is a NATO member and a state seeking to join the European Union, and pro-Turkish forces in Syria oppose Russian-backed President Assad. On the other hand, the countries are linked by a long-term partnership: bilateral trade, tourism, cooperation in the energy sector.
Until recently, Turkey avoided openly hostile actions towards Russia, but Western countries decided that this could not continue. TUI, Europe's largest tour operator, has instructed its Turkish subsidiary, travel agency Tantur, to cancel hotel reservations made by Russian tourists. In addition, in a letter sent by the head office to the Turkish representative office, it is indicated that all tourists from the Russian Federation must be evicted from Turkish hotels by May 31, 2022.
Such a decision is associated with numerous protests and threats from the Baltic countries, whose citizens also rest in Turkey. TUI received many complaints about the inadmissibility of the neighborhood of Europeans and Russians in Turkish hotels. Judging by the letter, the leaders of the European tour operator decided to sacrifice the profits of Turkish hotels received from the Russians.
However, TUI is just the tip of the iceberg, according to Turprom, hotel owners in Turkey received threatening letters and experienced constant pressure from Europeans who did not want to relax in the same place with Russian tourists.
How the Turkish leadership will behave in such conditions is still unclear. It is worth recalling that earlier the head of the Federal Tourism Agency and the Minister of Tourism of Turkey agreed to resume charter flights from Russia for the May holidays. It is quite possible that in the situation with hotels, solutions will be found that satisfy both parties.