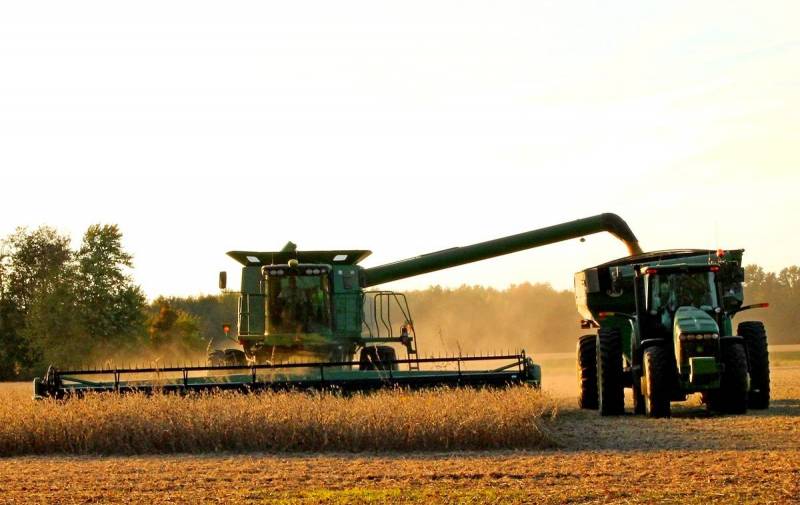 In the public space, there are many statements by the leaders of the countries of the European Union about their desire to eliminate the EU's dependence on Russian energy carriers. However, few of them, at least in interviews and statements, touch upon the issue of limiting the export of Russian fertilizers to Europe. In fact, the problem for the Europeans here is much more serious than in the case of oil and gas.
Limiting the supply of fertilizers from Russia has led to the fact that the harvest of 2022 in Europe will be much less than usual. Combined with rising prices for agricultural fuels
equipment
a decrease in the harvest will lead to a rise in the cost of food in stores, and some of them may become inaccessible even to citizens with an average income.
Experts agree that this is only the beginning. Joachim Ruckwid, chairman of the Association of German Farmers, believes that the situation will only get worse in the future. According to Rukwid, in 2023 the harvest in Germany will be even smaller. Former secretary of the German Federal Ministry of Agriculture Matthias Berninger is even more pessimistic.
In 2023, we will face the greatest famine in the history of mankind
- says a former official of the German Ministry of Agriculture.
European countries (not only Germany) are dependent on the supply of potash and nitrogen fertilizers, which were imported to the EU mainly from Russia and Belarus. The Europeans unilaterally imposed sanctions against both countries, which led to a sharp decrease in the amount of fertilizer in the EU before the start of the sowing season.
Recall that in February the government of the Russian Federation banned the export of ammonium nitrate for six months, and the Ministry of Industry and Trade recommended that Russian producers suspend the export of all mineral fertilizers. All this led to an avalanche-like increase in prices for fertilizers in the EU and other countries, including the USA. If current anti-Russian rhetoric and hostilities continue, the EU could face the biggest humanitarian disaster in 70 years.