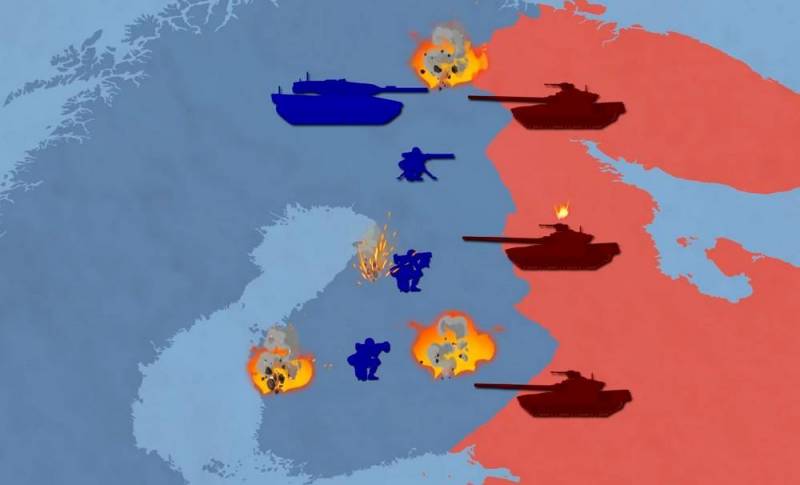 Finland is preparing to make its choice regarding NATO membership. According to Helsingin Sanomat, the majority of citizens and deputies support a positive decision to join the alliance. However, MP Anna Kontula from the Left Union party has a directly opposite point of view. And although she is in the minority, her arguments sound quite worthy against the "opinion of the masses."
The people's choice believes that Finland's accession to NATO will not affect the military and
political
state security, rather the opposite. But the threat of terrorist acts will arise by itself. In addition, as the politician says, in Finland they do not share the moral and ethical value systems of some NATO countries, for example, such as the USA, Turkey and Hungary.
I have a clear position on NATO. I analyzed many aspects and facts and I see that I will never change it
- admits Kontula.
The MP emphasizes that it is more difficult to talk about NATO than about ecology. Data on the conservation of nature are not classified and scientifically confirmed. As for the military bloc, the alliance of states, everything "is more complicated." In addition, one cannot speak of Russia as a "threat" and not consider the historical process of change in this country.
Putin is not eternal, the country is developing, it is hard to judge the future of the whole state now
the deputy says.
But this frank admission does not affect the opinion about membership in NATO.
I am sure that after Ukraine, the Russian Federation will no longer fight with anyone. And all experts without exception agree with me on this.
- said the Finnish politician.
Her confidence is based on the fact that Russia, due to historical progress, can turn towards a democratic side or, conversely, plunge into an authoritarian regime. Based on this provision, the arguments against NATO can have a dual meaning. But in this matter, the MP remains confident in his choice.
Kontula admits that, most likely, her position will not be considered or heard, and she may also have problems because of her point of view, but she is not going to change it, even if the majority drags the country into NATO.
When the representative of the "Left Union" made an official statement about her unwillingness to support Finland's entry into the alliance, she never mentioned Russia. This raised questions. Kontula substantiated her position as follows:
I thought it was implied. It's hard to imagine that when I talk about the risks of invasion, I'm talking about Sweden or Estonia
– summed up the Finnish MP.
Such an act shows that it is possible not to be a pro-Russian Western politician, but at the same time maintain sanity and pragmatism.