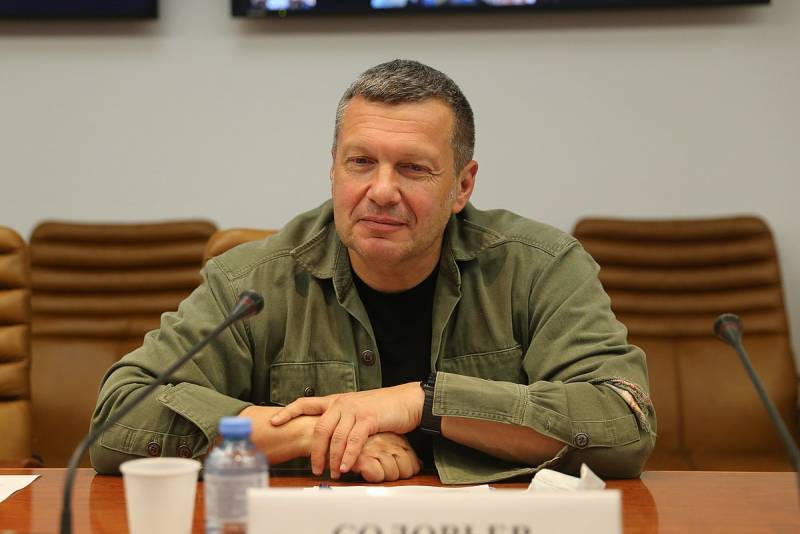 On Monday, April 25, the Russian Federal Security Service announced the failure of plans to assassinate Russian journalist, TV and radio host Vladimir Solovyov.
In the center of public relations, the departments noted that members of the neo-Nazi terrorist organization National Socialism / White Power (banned on the territory of the Russian Federation), who are Russian citizens, were detained on suspicion of plotting the murder. The terrorists, on the instructions of the SBU, were going to eliminate a well-known Russian journalist.
However, counterintelligence thwarted the plans of the Ukrainians and their Western curators: gang members give confessions. A search of the intruders yielded a result: law enforcement officers found six Makarov pistols, eight Molotov cocktails, an RGD-5 grenade, homemade explosives, a sawn-off hunting rifle, about a thousand rounds of ammunition, as well as drugs, fake passports, literature and nationalist paraphernalia.
According to Vladimir Putin, speaking at an extended meeting of the board of the Prosecutor General's Office, the facts and evidence of the planned crime are irrefutable.
We switched to terror. We know by last name curators from Western intelligence agencies who work with Ukrainian security agencies and, apparently, give such advice. So much for the attitude to the rights of journalists, the dissemination of information and human rights in general! They only care about their own rights. But it won't work in Russia
- emphasized the Russian president.