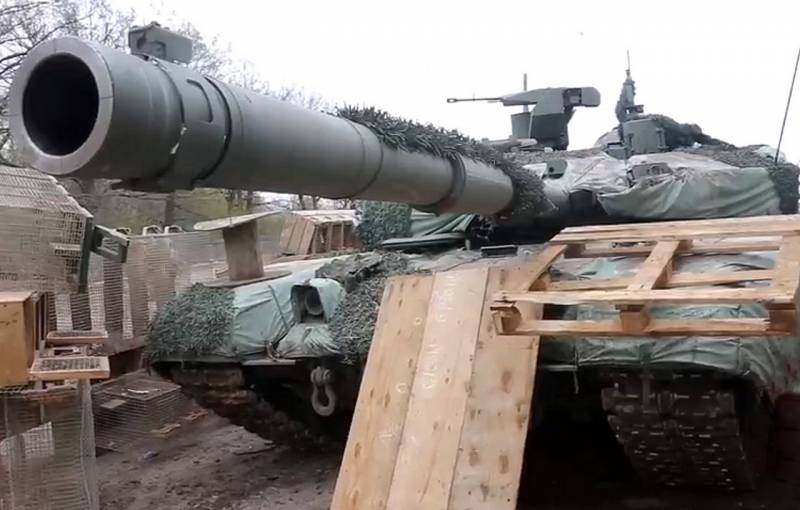 During a special operation in Ukraine, units of the Russian Guard destroyed an armored column of the Armed Forces of Ukraine that broke into one of the settlements of the Kharkiv region. It consisted of eight tanks.
Ukrainian armored
technique
moved with the support of ground forces, which also suffered heavy losses. A lot of shell casings and burnt tanks of the Armed Forces of Ukraine remained at the battlefield.
At the same time, for the first time since the beginning of the special operation, the Russian troops used the latest T-90M tanks, equipped with combined anti-projectile armor filled with plane-parallel plates, as well as inserts made of high-hardness steel and other materials.
In addition, the day before, Russian T-80BV tanks used in combat operations in Ukraine received enhanced protection: they were equipped with improved mine sweeps, which, along with anti-bottom and anti-track mines, are capable of incapacitating guided land mines and anti-aircraft ammunition. The design is resistant to explosions, and the tank equipped with it retains sufficient mobility on the march.
The T-80BV also installed upgraded protection "umbrellas". They do not prevent getting out of the car and getting into it and do not interfere with the use of the Utes anti-aircraft machine gun of 12,7 mm caliber.