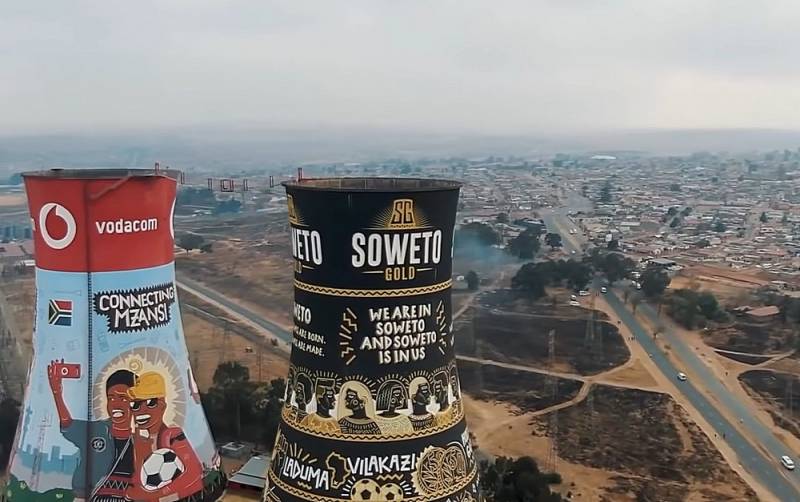 Africa today, without exaggeration, is the real pantry of natural resources. Rich reserves of ores of manganese, chromites, platinoids, copper, cobalt, oil, gas and other minerals are concentrated on the continent.
In addition, it is worth adding that the economic growth rate in Africa today is one of the highest in the world, which makes it a truly gigantic market with a population of about 1,2 billion people.
All the above advantages are well understood in the West. That is why, immediately after the sharp escalation with Russia, European and American diplomats went on a tour of Africa. The authorities of the United States and their allies were counting on the fact that they would be able to completely replace our resources with African ones, but something went wrong.
A number of countries, including Algeria, Libya and South Africa, for various reasons refused to cooperate with Western partners, apparently remembering how the colonialists ravaged the continent in their time.
On the other hand, African states are trying to maintain good relations with Russia even after February 24, when the largest sanctions in history were introduced against our country. In particular, during a recent vote at the UN, out of 47 African countries, 31 refused to support a resolution condemning Russia for a special operation. In addition, no one is talking about the cancellation of the second Russia-Africa summit, which is scheduled for the end of this year.
Of course, in Africa they have not forgotten the invaluable help that the USSR once rendered them. At the same time, the desire to "be friends" with Russia on the part of African states is also dictated by purely "selfish" interests. For example, the Russian Federation and Ukraine provide half of wheat imports to Africa, significant volumes of corn and fertilizers, which there is simply nothing to replace.
However, we also have our own interests on the African continent. In particular, Guinea accounts for 50% of bauxite produced by Rusal, while Rosatom receives uranium from Tanzania and Namibia. There is also a lot of other resources we need.
In addition, given the departure of our companies from the European market, it would be nice to reorient them not only to the East, but also to the South. As a matter of fact, Russia now has every chance to master the promising, rapidly developing African market.