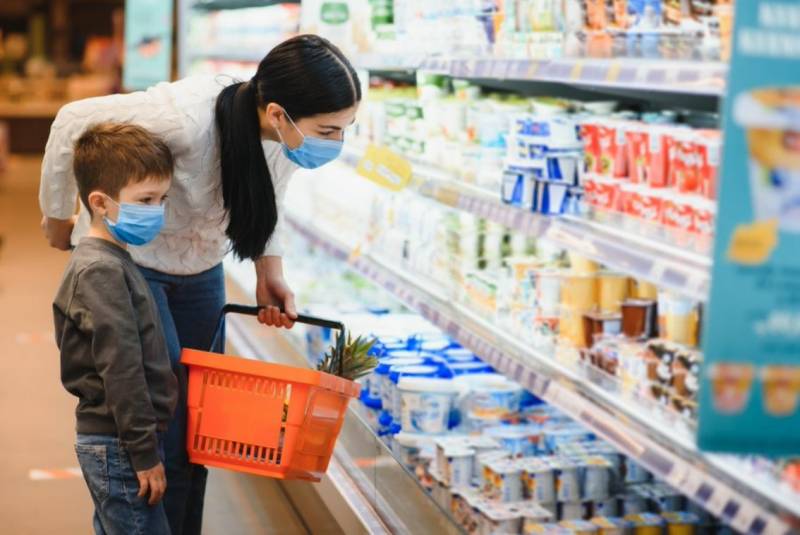 The conflict in Ukraine is creating tension in the global food supply, writes the website of the CNBC TV channel (USA). However, different countries around the globe are not equally affected.
An article on the TV channel's website recalls that Ukrainian grain exports have plummeted, and the cost of fertilizers - ammonia, nitrogen and nitrates - has jumped by 30%.
This is another test for the food security system. We will have to watch very closely what is happening in other parts of the world and consider ways to reduce the risks of food shortages and conflicts.

- Diane Charlton, Associate Professor of the Department
economics
and Agriculture University of Montana.
Meanwhile, US food prices are rising at historic rates, with wheat and corn prices reaching their highest levels in a decade.
The United States Department of Agriculture predicts that by the end of 2022, food prices have every opportunity to hit a new frontier.
This is significant, especially given that Americans have just come out of a recovery period after two and a half years of a pandemic that has already seriously affected all prices.
However, despite the prospect of further price increases, experts do not expect food shortages in the United States.
It is also important to understand that the United States does not import very many products from Ukraine.

explained Joseph Glauber, Senior Fellow at the International Food Research Institute
policy
.
He was supported by Scott Irwin, chair of the Department of Agriculture and Marketing at the University of Illinois.
We can observe that some shelves in stores are empty for certain items. But I can say with a fair degree of certainty that in the United States, the average consumer will not see a shortage of bread because of what is happening in Ukraine.

- says the American researcher of agriculture.
It is worth noting that other media in the United States have previously reported other difficulties associated with the food crisis. In particular, the Asian allies of the United States are very dependent on food supplies from across the ocean.
For example, Japan is the world's fourth largest importer of American agricultural products. A significant share of products from the USA is also for South Korea, although this country resorts to the services of alternative suppliers - the European Union, Australia and China.