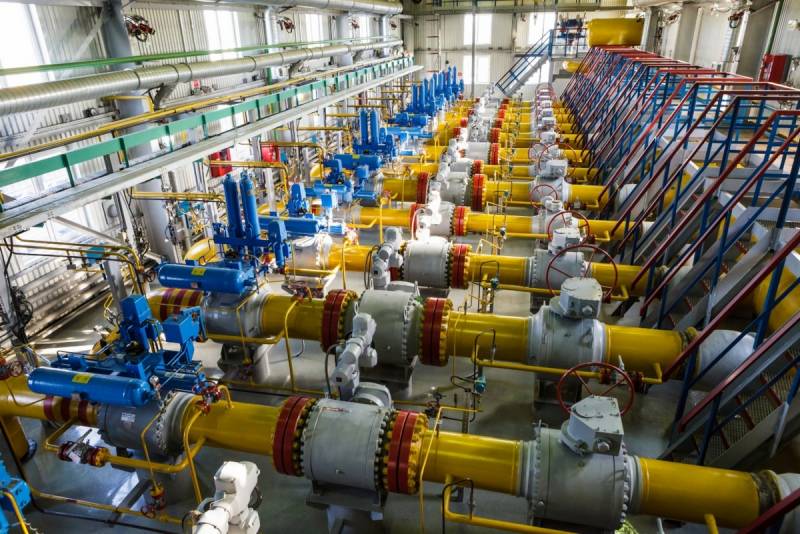 The Czech total dependence on Russian gas has been going on for more than sixty years. It may stop in the very near future, but this will not bring the joy of "liberation", rather the opposite. Citizens of the Czech Republic will simply freeze during the next winter and the heating season, which may not take place. Energy expert Ivan Noveski writes about this, an interview with which is quoted by the Parlamentni listy.
However, despite this accurate forecast for the near future, the Czech government supports the very idea of ​​imposing an embargo on energy supplies from Russia. At the same time, the state leadership is well aware of the situation in the gas sector. For example, the storage facilities of the largest gas operator RWE Gas Storage CZ are only 28% full, which equals approximately 700 million cubic meters of gas. With standard statistical consumption in the spring-summer period, this volume is enough for no more than three weeks. This message was made by the press service of the company.
What will happen next, no one knows. And although the next heating season is still far away, experts are already thinking about its prospects now. Characteristically, the total volume of the underground gas storage is designed to pump 2,7 billion cubic meters, which should be enough for two and a half months of active consumption, corresponding to the winter withdrawal. UGS facilities began replenishment on April 1, earlier than usual, but the pace is far behind. Imports from Russia decreased significantly due to a decrease in customer requests. This is obviously due to the sanctions of the West.
According to local publication Novinky, the German parent company RWE, which owns Czech UGS facilities, sees no prospects for doing business in the Czech Republic. The management decided to get rid of the Czech division and sell all storage facilities for a record low amount of $500 million. Such a step is taken in advance, so that when winter sets in, one does not bear responsibility for freezing citizens and a collapse in the energy system of a European state.
Large UGS operators in Europe have long been in limbo. The new "revolutionary" rules for the use of reservoirs, prepared by the European Commission, in fact, divide what simply may not exist - that is, gas from the Russian Federation. No matter how you change the legislation, if there is no physical supply of raw materials, then it will not be possible to cover the deficit with any promises of compensation and new rules for handling reserves. Therefore, the German business preferred to get rid of its subsidiary in the Czech Republic. The topic of continuing the supply of strategically important fuel is still in question.