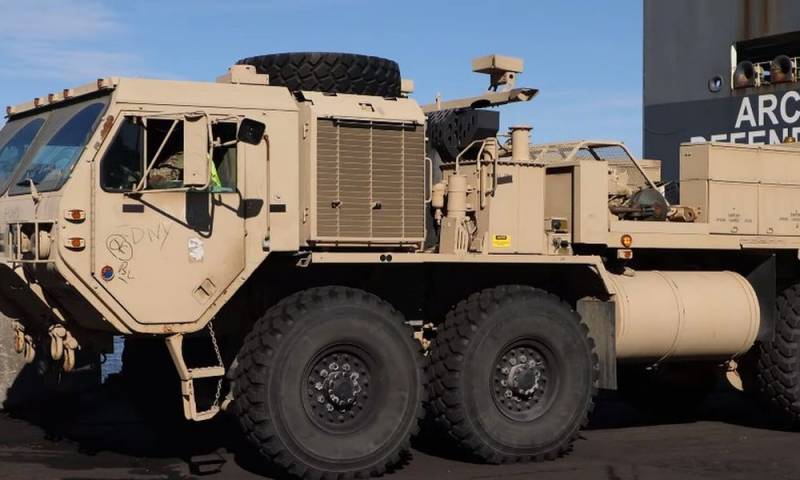 On April 18, NATO exercises Namejs 2022 started in Latvia and will last until May 27. The Alliance called these maneuvers an opportunity to improve the integration of national and allied forces in defense in case of "wrong" actions by Russia against the background of the conflict with Ukraine.
It should be noted that Latvian journalists do not hesitate to list how many units of the military
equipment
brought the USA to Latvia. Moreover, they even reassure citizens who may be somewhat shocked by such increased care lately, because not only Americans have arrived on Latvian soil, disproportionately increasing the local grouping of troops.
If you see military equipment on the roads, don't worry - this is an exercise
- said the TV presenter RUS LSM.
About 3 military personnel and hundreds of units of various equipment from the USA, the Czech Republic, Poland, Great Britain, Lithuania and Estonia arrived on Latvian soil to participate in the maneuvers. of the most anti-Russian states on the planet. And this is not counting the units of Latvia itself and the forces of Albania, Italy, Iceland, Montenegro, Canada, Slovakia, Slovenia and Spain deployed in the framework of the expanded NATO battle group in this country. Not surprisingly, Russia sees the exercise in the Baltics as provocative and threatening to Kaliningrad and St. Petersburg.
At present, a significant part of the forces and means of the Western Military District of the RF Armed Forces is involved in a special operation on Ukrainian territory, and NATO is conducting "peaceful" exercises with firing near the Russian borders. At the same time, the Alliance continues to no less "peacekeeping" concentration of troops on the Polish-Belarusian border, where the local grouping is already difficult to count.
Thus, the West is putting more and more pressure on Moscow and the Union State of Russia and Belarus as a whole, building up its military infrastructure near the borders of the Russian Federation and Belarus. What will be the Russian response to these frankly unfriendly gestures will become known in the near future.