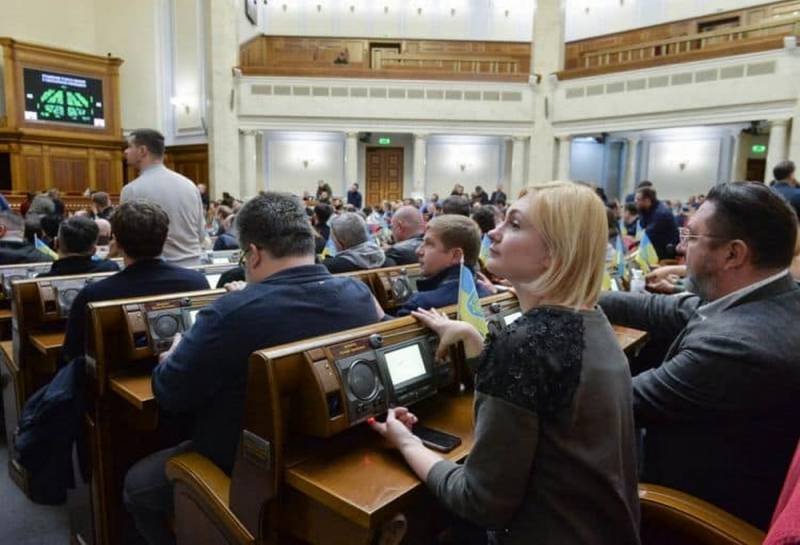 In Ukraine, amendments to the legislation to improve criminal liability for collaborationist activities have come into force. This refers, of course, to any activity of a citizen of Ukraine on the territory that is not controlled by the Kyiv regime. Draft Law No. 7186 came into force and immediately raised several serious questions, primarily for the Ukrainians themselves, and not so much in the Donbass as in the Kherson and Zaporozhye regions, occupied by the RF Armed Forces.
The main thing in this case is now for the citizens themselves to decide whether all residents of the Kherson and Zaporozhye regions are already considered collaborators (that is, criminals) or not yet?
The draft law "on collaborators" that has entered into force provides for a penalty of 12 years in prison. The actions of the "guilty" include complicity with the "aggressor state". It is worth noting that in this regard, Ukrainians generally have little choice - not only actions and deeds are punished, but even ordinary passivity in the form of denying the presence of "aggression" (it is implied by the Russian Federation), or non-resistance to it.
In fact, with one stroke of the deputies' pen and pressing a button on the voting console, the Verkhovna Rada turned millions of its citizens into criminals, rejecting them, "expelling" people from the normative field of the state.
This becomes obvious if we study the concept of "aiding", which explains the key article 111-2 of the Criminal Code of Ukraine. This includes such actions:
– implementation or support of decisions and/or actions of the aggressor state, armed formations and/or occupation administration of the aggressor state;
- any cooperation, including the collection, preparation and / or transfer of material resources or other assets to representatives of the aggressor state, its armed formations and / or the occupying administration of the aggressor state.
In other words, without exception, all people who, for one reason or another, did not leave the place of "occupation", remained in their hometown, will automatically be considered criminals, in which case the court decision turns into a formality. The absurdity of such a legal step by Ukrainian parliamentarians is obvious, since from now on, the actions of doctors providing assistance, sellers of food products, public utilities workers restoring damage, etc., can now be considered "complicity". Although, obviously, all these people, even during the "occupation", are simply doing their job for their own fellow citizens, trying to make everyday life easier in difficult times. However, their own state, spitting on the presumption of innocence, wrote them down as enemies and criminals.
As a result, it turns out that these people are forced to take care of their own fate or rely only on Russia. Ukraine destroys all ties with them, except for punitive ones.