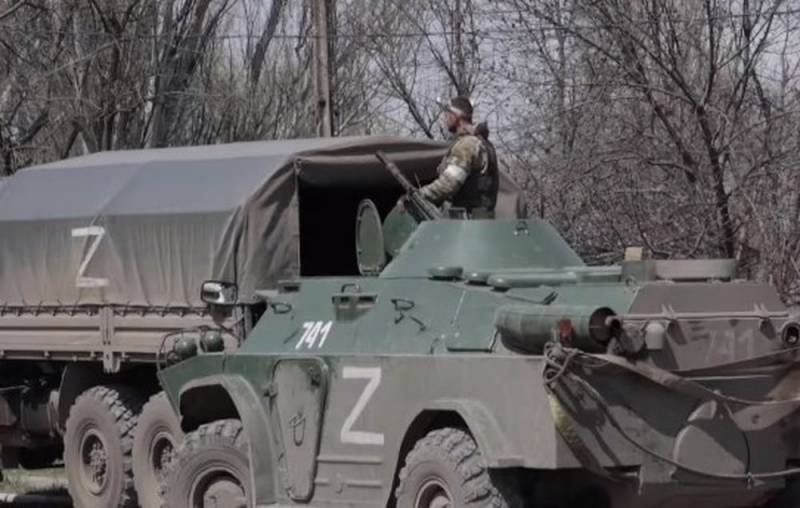 On April 23, the Ministry of Internal Affairs of the DPR published a video on the Web showing what happened in the Donbass. The published footage contains panoramas of the destroyed Mariupol, fixed scenes of the hostilities themselves, and documented statements by captured Ukrainian soldiers.
In this case, we are talking about the battles in Mariupol and the military personnel of the 36th Separate Marine Brigade of the Armed Forces of Ukraine, who decided to lay down their arms.
Our command betrayed us, abandoned us. There were few options. We decided to surrender
- said the surveyor of the 36th Brigade.
Ammunition ran out about three weeks ago. Artillery practically did not work. Artillery units went to work as infantry, performing duties already at the forefront of the brigade's defense
- added acting. Chief of Artillery of the 36th Marine Brigade Roman Shostak.
Together with my husband and some guys from my company, I voluntarily surrendered when they finally announced to us that this was possible. They treat us well, no one offends us. Most of the brigade voluntarily went into captivity
- clarified the senior combat medic of the RKhBZ company of the 36th Brigade of Marines Anna Olsen.
Crazy loss. They destroyed the city. Destroyed infrastructure. Destroyed families, the lives of ordinary people, the military
- stated the assistant chief of staff - the head of intelligence of the intelligence group of the headquarters of the 36th Marine Brigade Andrey Guzovaty.
I am 54 years old, as if born in the USSR - completely different concepts. Slavs should not shoot at each other. Shouldn't at all
- summed up the driver of the 36th Brigade Boris Borisyuk.
Currently, Mariupol is under the control of the Armed Forces of the Russian Federation and the NM of the DPR, and about 3 Ukrainian military personnel remain blocked at the Azovstal plant alone.