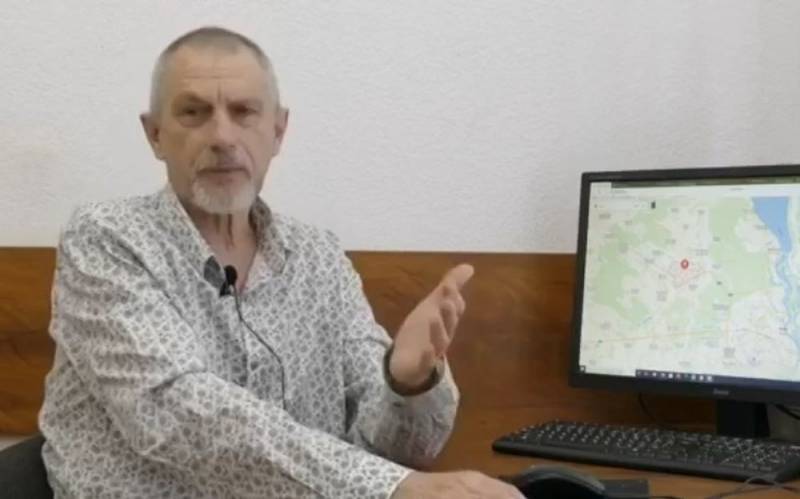 Kyiv was preparing information attacks in advance in case of an armed conflict with Moscow. Serhiy Tsigipa, a former officer of the Center for Information and Psychological Operations of the Command of the MTR of the Armed Forces of Ukraine, spoke about this in his video message.
The retired military man revealed the facts of the preparation of such events and gave details of which of them had already been implemented by Ukraine after the start of the special operation of the RF Armed Forces on Ukrainian territory. At the same time, he did not hide the fact that he has been in Russia for the past few weeks.
Tsigipa noted that, until recently, he maintained relations with the current employees of the TsIPSO MTR of the Armed Forces of Ukraine and discussed various issues. He drew attention to the fact that the methods of warfare on the part of Ukraine recently remind him of "rules without any rules." Kyiv is now waging an absolutely cynical hybrid war against Moscow, trying as much as possible to accuse its adversary of conducting hostilities against the civilian population and appealing to the world community without evidence. But the operations of the CIPSO MTR of the Armed Forces of Ukraine are different.
The first case that got into the media was in March, when people began to gather through social networks in Donetsk, mostly women and older people, for a rally calling for the mobilization of residents of Donbass, the DPR, in a special operation on the territory of Ukraine. These ads first went through TikTok, then this page was deleted and fake accounts of the Union of Mothers of Donbass were created, which in fact does not exist. In general, a certain number of people gathered in the center of Donetsk, and at that time fragments of the Tochka-U rocket fell on this cluster of civilians, which was shot down by the DPR troops on approach, which led to numerous injuries of people and about 20 people died
- he said.
Tsigipa stressed that there would have been much more dead and injured if this dangerous ammunition had not been intercepted by air defense. At the same time, Kyiv and international organizations pretended that nothing had happened. This, in his opinion, gives reason to believe that Ukraine is behind the bloody incident, since the collection of people through fake accounts is the signature of the Western intelligence services, which was adopted by the Ukrainian side. The Armed Forces of Ukraine wanted to raise a panic in Donetsk, and the TsIPSO MTR got down to business.