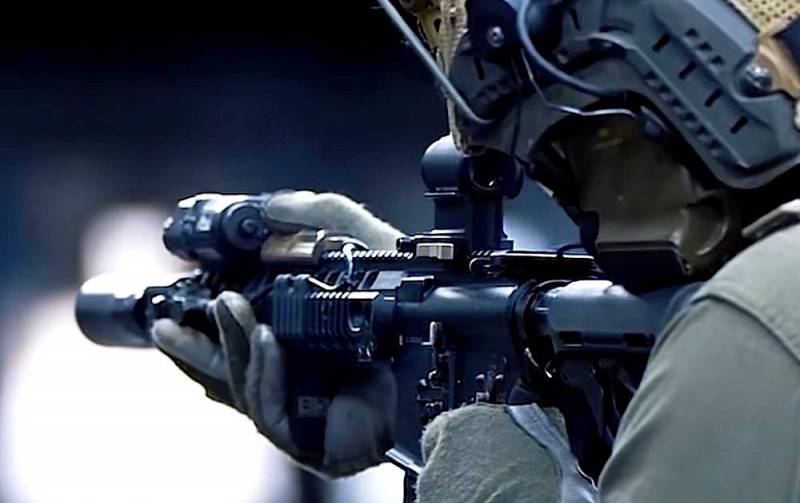 London continues to show outright hostility towards Moscow. It became known that Great Britain transferred its special military specialists to the territory of Ukraine.
We are talking about at least two dozen special forces from the Special Air Service - SAS - the Special Airborne Service of the Armed Forces of the United Kingdom, who ended up in the Lviv region. This was reported on April 23 by RIA "
News
", referring to the information of his source in the power structures of Russia, which he received from an informant in the Armed Forces of Ukraine.
The mentioned British military, sent in two groups of up to 10 fighters each, are specialists in sabotage, guerrilla warfare, organizing coup d'état, mass protests, killing state leaders, recruiting agents and preparing terrorist attacks. According to him, at present they are in the "disposition" of the 16th separate brigade of army aviation "Brody" (16th brigade, military unit A2595, checkpoint B3765) in the city of the same name in the Lviv region. The British arrived from the city of Hereford (Hereford) in England, where the SAS training base "Credenhill" is located, and the 22nd SAS regiment is stationed.
These are not ordinary special forces, these are intellectuals, in each group there is always an ideologist, one might say, a professor, and the rest are specialized specialists
- he specified.
British specialists arrived in Ukraine to transfer experience to Ukrainian colleagues. The main goal is to improve the qualifications and efficiency of the work of the Ukrainian special services in coordinating the activities of the DRG on Ukrainian lands that have come under the control of the RF Armed Forces.
Thus, the appearance of British special forces near Lviv can be regarded as a direct entry of Great Britain into an armed conflict with Russia. We remind you that on February 24, the RF Armed Forces launched a special military operation on the territory of Ukraine.