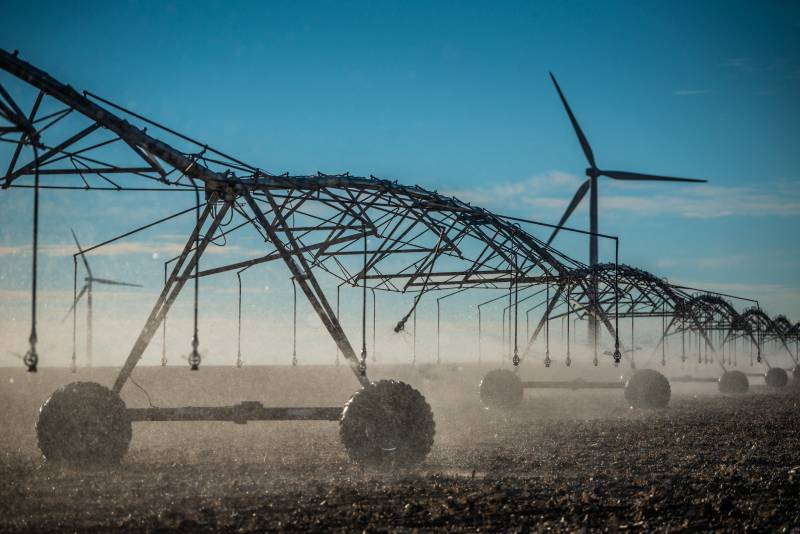 Russia - against the backdrop of a global food crisis - opens a new diplomatic front against the West, Africa Confidential writes. Russia threatens to stop food exports to states opposing it
policy
.
Moscow, the newspaper claims, is using a kind of diplomatic pressure, threatening to cut food exports to "unfriendly states." That is, those who share and support the position of the United States.
Against this backdrop, IMF Managing Director Kristalina Georgieva warned that the global
economy
and is so fragmented that it threatens the economic order behind the Bretton Woods institutions.
Such a tectonic shift will not come off just like that. Supply chains, research and production networks will be disrupted and will have to be rebuilt

- quotes the publication of the word Georgieva.
Against this background, Russian President Vladimir Putin pointed to Western sanctions as the reason for the increase in energy prices and the reduction in fertilizer supplies, the text says.
We will have to be prudent with deliveries abroad, namely, carefully monitor the parameters of such exports to countries that are clearly hostile towards us.

– resembles a statement word resource.
Now Russian diplomats are broadcasting Putin's message across Africa, Asia and Latin America, the regions hardest hit by soaring food and fertilizer prices.
The publication reports that Russian Ambassador to Kenya Dmitry Maksimychev tweeted that "the embassy would like to point out to our Kenyan friends and partners that the real reason for the rise in prices in Africa is not a Russian special operation, but illegal and unilateral sanctions imposed by the US, the EU and their minions."
African officials are taking a pragmatic view. The African Union, headquartered in Addis Ababa, has condemned Russian actions but opposes sanctions against Russia, in part because of the collateral damage they could cause.

- noted in the article.
Sources in markets in other African countries tell the publication that food prices are flying up at the fastest pace in at least the past two decades.
About half of Africa's $4,5 billion trade with Ukraine comes from wheat imports. Countries like Congo, Tanzania, Senegal import more than 50% of their wheat from Russia.
Fertilizer supplies and prices are under strong pressure due to rising demand. The current lack of fertilizer in West and Central Africa will reduce productivity and yields.