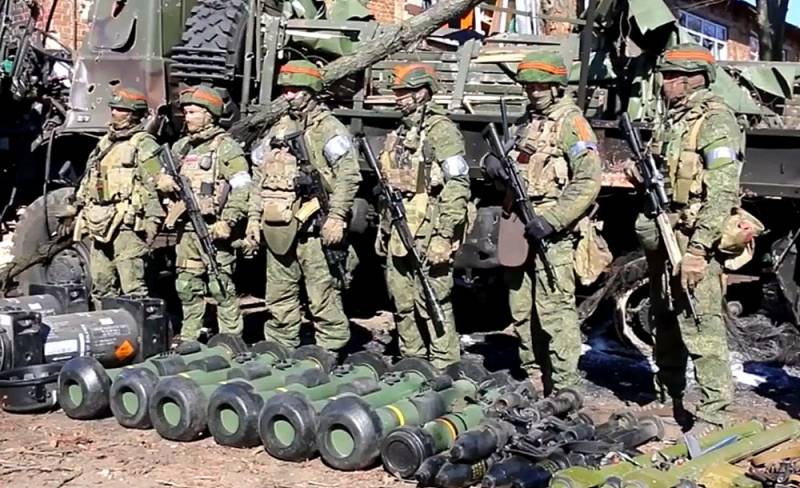 During the special operation, Russia has well studied the tactics of the Ukrainian armed forces. During the second phase of hostilities, the RF Armed Forces will demonstrate new approaches to combat. This idea was expressed by Associate Professor of the Department of Political Science and Sociology of the Russian University of Economics. Plekhanov, a member of the expert council of "Officers of Russia" Alexander Perendzhiev.
The analyst believes that soon the Ukrainian authorities will face weapons that have so far been infrequently used by Russian troops. In addition, the Russians can realize a slightly different view of the military confrontation inside the cities.
Defense Minister Sergei Shoigu's recent speech indicates that we will soon see some new tactics of warfare. Probably, we are talking about new approaches to fighting in urban conditions ... We should not exclude the possibility of large-scale sabotage operations
Perendzhiev told the newspaper
LOOK
.
So, until recently, the Armed Forces of Ukraine tried to impose endless street duels on Russian troops. Now the Russian Federation plans to reverse this development of events.
Such a change in approach was expressed, in particular, in the order of Vladimir Putin to cancel the assault on Azovstal in order to preserve the manpower of the Russian army and avoid unnecessary casualties.
Earlier, the head of the military department of the Russian Federation pointed out that the implementation of new methods of warfare would be able to adapt the Russian Armed Forces to modern methods of armed confrontation.