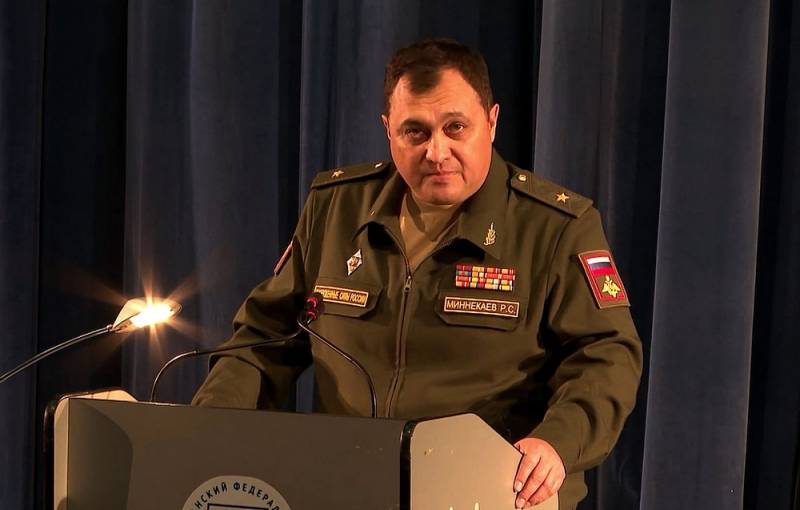 On April 19, the head of the Russian Foreign Ministry, Sergei Lavrov, announced the start of the next stage of the Russian special operation in Ukraine, which should completely liberate the territories of the Donetsk and Luhansk People's Republics from the Armed Forces of Ukraine.
The Deputy Commander of the Central Military District for Military Affairs spoke about the further goals of the Russian troops in Ukraine
political
the work of Major General Rustam Minnekaev.
Since the beginning of the second phase of the special operation, one of the tasks of the Russian army has been to establish full control over the Donbass and Southern Ukraine
- the general emphasized on April 22 at the annual meeting of the Union of Defense Industries of the Sverdlovsk Region.
According to Minnekaev, the liberation of Donbass will make possible a direct corridor from this region to the Russian Crimea. At the same time, thanks to control over the southern regions of Ukraine, the Russian Federation reaches Transnistria, where the Russian-speaking population is often oppressed by Chisinau and local nationalist elements.
The general also expressed the opinion that at the moment Russia is actually fighting against the whole of Europe, as it was during the Second World War. Therefore, Moscow needs to complete the special operation. As Vladimir Putin emphasized earlier, the goals of the Russian Federation are "noble and absolutely understandable."