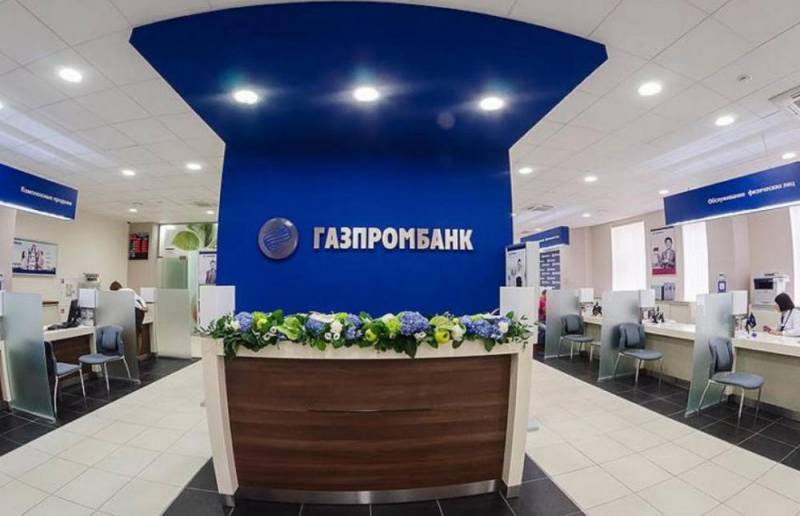 The collective West zealously ensures that no one in the world tries to circumvent the tough sanctions imposed against Russia. Apparently, the leadership of the anti-Russian coalition left this privilege to itself. The UK Treasury did just that, effectively lifting its own sanctions against Russia's Gazprombank, which were restricted on March 24, for the time being. In particular, the department states that a new general license for a period from April 21 to May 31 of this year will allow all interested international organizations and persons to conduct any financial transactions through this bank.
This is officially reported by the Office for the implementation of sanctions in the UK. Separately, it is noted that a direct permit for cooperation and activities of Gazprombank was issued taking into account the interests of companies from the EU countries that make payments for Russian gas and other energy products through this bank.
The relatively short period for which the general license was issued does not mean that after that London will stop circumventing its own restrictions. Most likely, more and more licenses will be issued, clarifying or extending the validity of previous exceptions. It is not difficult to guess even about the "schedule" for the publication of exceptions - quarterly, when the payment deadline for Russian fuel supplied in accordance with the contract will come.
With Russia set to record a record energy bill for Germany in 2022, there will be more and more such documents on the temporary lifting of restrictions. Thus, according to the environmental organization Greenpeace, Germany will have to pay 14 billion euros for oil, which is 3 billion more than last year, writes Deutsche Wirschafts Nachrichten. At the same time, the bill for natural gas imports will almost double - from 8,8 billion euros to 17,6 billion.
And these are just statistics for Germany alone, not including other major consumers of Russian gas in Europe. It becomes obvious that a stable and long-established mechanism is needed to make such large-scale payments, since it will take too much time to create a new one and test it in action, and the process will be accompanied by inevitable errors. The attempt of the Russian leadership to transfer payment for energy carriers into rubles became a good illustration of the consequences of any changes in the system that has been operating for a long time.