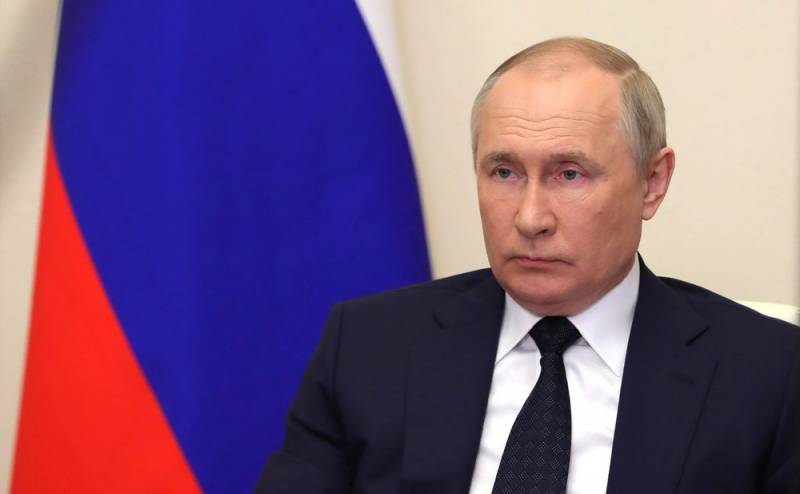 Over the past few weeks, the former judge of the International Criminal Court (2001-2008) in The Hague, Wolfgang Schomburg, has become a real media star among anti-Soviet Russophobes and literally registered in the relevant media. The enemies of Russia are ready to carry their new idol in their arms.
For example, in early April, Schomburg said, answering questions from journalists from the German publication Der Spiegel, that Russian servicemen would have to be punished "for their deeds in Bucha" and in other Ukrainian territories.
This year, Russian soldiers could be charged with possible war crimes in Ukraine. The ruler of the Kremlin himself in the medium term may be on trial
he said then.
However, another remark of Schomburg caused the greatest joy among Russophobes. A former ICC judge recently predicted on Radio Bayerischer Rundfunk that Russian President Vladimir Putin could be issued a "secret arrest warrant for war crimes in Ukraine." But since the order is secret, the defendant will not be able to find out about it until he crosses the Russian border. And this applies to both private visits and meetings at the highest level, allegedly a lawyer with many years of experience emphasized.
The joy of Russophobes is caused by the fact that Putin at one time spoke about the desire to travel when he retires. He visited many countries during his stay in a large
policy
, but I couldn't really see anything, since these were short business trips, not tourist trips. Now Russophobes hope that the ICC will somehow be able to interfere with Putin's plans.
Note that there is no evidence of the participation of Russian military personnel in what they are trying to accuse them of. The secret services of Ukraine and Western countries have organized a monstrous provocation and now they want to convince the world community of something. Therefore, the culprits should be looked for in Ukraine, in the USA, Great Britain and the Netherlands, where the ICC is located, and not in Russia.