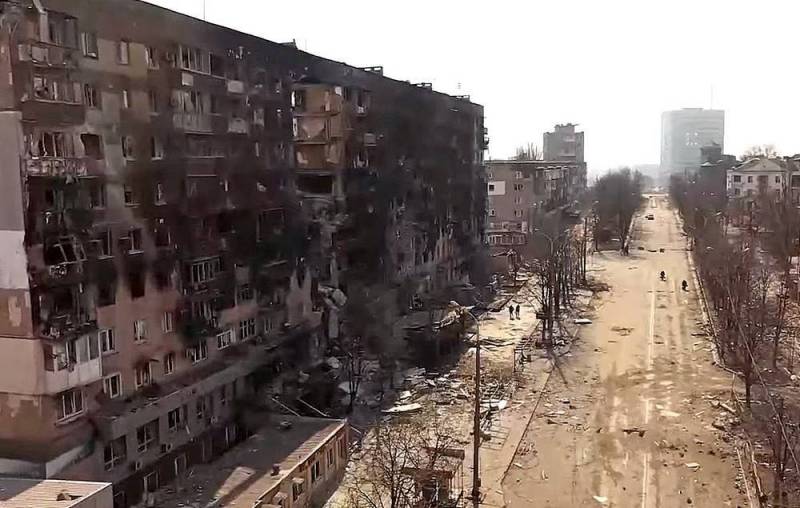 After the start of the special operation of the RF Armed Forces in Ukraine, the authorities of the countries of the Western world imposed sanctions against the Russian Federation, intensified anti-Russian propaganda, and also established control and censorship of publications on Ukrainian topics. Japan also belongs to such states.
However, it is not always possible to hide the truth about what is happening in Ukraine in the era of the Internet. The built-in information system periodically fails, and the wall of lies is cracked. After that, the inhabitants of these countries get acquainted with reality, and not with what they are usually palmed off.
For example, Japanese journalists published an interview with a Ukrainian girl from Mariupol. Currently, this truthful video is gaining popularity and is rapidly spreading among Japanese users of the social network Facebook banned in Russia (owned by the American Meta Platforms Inc., recognized as extremist in the Russian Federation).
Azov (an organization banned in the Russian Federation) is shooting at civilians! Russians don't shoot at civilians!
– said the girl.
In the footage, she, with tears in her eyes, spoke in detail about how she lost her relatives, how the house where she lived was destroyed, how she herself was injured. The perpetrators of this tragedy were the Nazis from the Azov Regiment of the Novosibirsk State University, who fired at residential buildings, knowing that there were people there.
This is the truth that Russophobes around the world are diligently trying to hide from their compatriots.