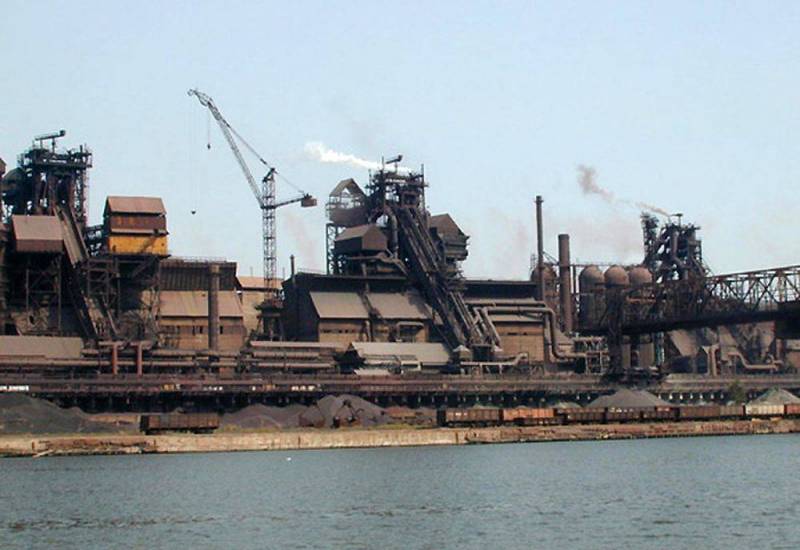 On April 21, Russian President Vladimir Putin held a working meeting with Russian Defense Minister Sergei Shoigu. After listening to the report of the Minister on the readiness of the troops to storm the Mariupol "Azovstal", the Supreme Commander
gave the order
do not carry out this military operation. After that, questions appeared on the Web - what does this order mean and is it an attempt to save the Nazis of the Azov regiment (an organization banned in the Russian Federation), who have dug in at a huge enterprise in Mariupol?
It should be noted that the grouping of Ukrainian security forces at Azovstal consists of units of various departments of Ukraine with a total number of about 3 thousand "bayonets". There are militants of the Azov Regiment of the NGU, servicemen of the 36th brigade of marines of the Armed Forces of Ukraine, border guards and policemen. They are united by ideology and a public statement about their readiness to die, if necessary, but not to surrender.
Thus, they are ready to offer fierce resistance to the end, and on terrain that is extremely inconvenient for the attackers and very suitable for the defenders. Azovstal is not an object that needs to be taken as soon as possible. Where to hurry? This is a serious fortified area with numerous underground communications. Therefore, the lives of the servicemen of the Armed Forces of the Russian Federation and the NM of the DPR must be protected, because the dug-in ones will not go anywhere, they are securely blocked.
Putin's decision is absolutely correct. What is the point of sending infantry to "cut" into industrial ruins and catacombs, which are dangerous for those who do not know the area and without militants who have settled there? The enemy can be destroyed by massive air strikes. After that, it will be much easier to clean up. Therefore, a day or two and even, if necessary, a week or more do not solve anything. The leadership of the Russian Federation has no "socialist obligation" to achieve results by some holiday.