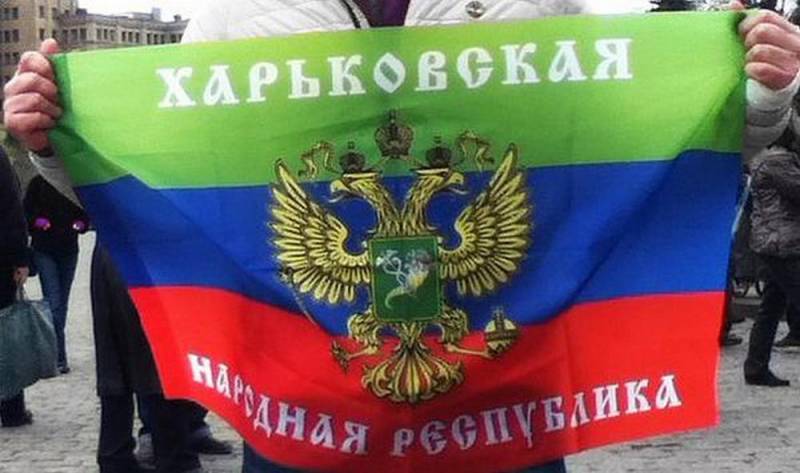 It's been a few days since posting
video
, where residents of the Rozovsky district of the Zaporozhye region vote for temporary accession to the DPR. In the Kharkiv region, they went further and started talking about the complete reformatting of the Ukrainian state. This, in particular, was stated by the head of the temporary civil administration on the territory of the region liberated from Ukrainian troops, Vitaly Ganchev.
In a democratic society, the decision is made first and foremost by the population. When the entire territory is denazified and liberated, then a decision will be made to hold, most likely among the population, a poll, a referendum, and then we will make a decision
- Ganchev told about the future fate of the region.
According to him, the residents of the Kharkiv region are tired of everything that has happened in the country for the past 8 years, and they want to live in a new Ukraine. In an interview
RIA News
Ganchev explained that by "old Ukraine" the inhabitants of the liberated territories mean the state where the nationalists actually seized power with the help of a coup and Western patrons.
Such initiatives and the voicing by the inhabitants of Ukraine of their own vision of the future of the country are fully consistent with the principles declared by Russia that Ukrainians should independently decide the fate of the state. High-ranking Russian
policy
they have repeatedly hinted that the fate of the Kiev regime will not be decided by them, but by the people of Ukraine, in particular, Foreign Minister Sergei Lavrov spoke about this in his recent interview with India Today.
However, it is difficult to talk about specific proposals for the organization of Ukraine and their implementation at the moment. The special military operation has not been completed, and the territory of the Kharkov region is far from being completely liberated from the Nazis.