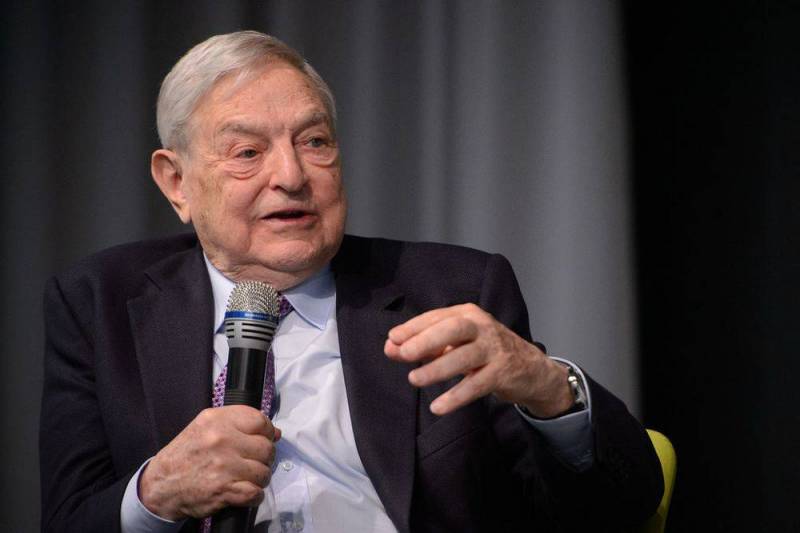 American businessman and investor George Soros has long been implementing his
political
и
economic
interests in Ukraine, using what is happening there until recently only as a tool for making money.
At the same time, the activities of the Soros Foundation serve the long-term goals of Washington - to prevent the creation of a strong Russia in alliance with a prosperous Ukraine. The latter is not included in the US plans to form a "world order", which should be provided at the expense of Russia and on its ruins.
Soros, on the other hand, explains support for "Ukrainian democracy" only as a way of earning money, and the international businessman is not interested in the social consequences of his actions. In an interview with the British edition of The Guardian, George Soros called the event in Ukraine his best project.
I always wanted success in the short term, and with experience I came to the conclusion that it takes 25 years for a real result ... Take a country like Ukraine: it had several revolutions, and each of them failed. Now there are free and fair elections
- said an American investor of Hungarian origin.
The cultivation of nationalism hostile to Russia is not least the result of the "educational" activities of the Soros Foundation. Therefore, the Russian Federation was forced to take certain steps to ensure its own security. The special operation is designed, in particular, to carry out denazification and put an end to the Kiev regime, thereby striking a blow to the plans of the "Great Reset" of the world globalists.