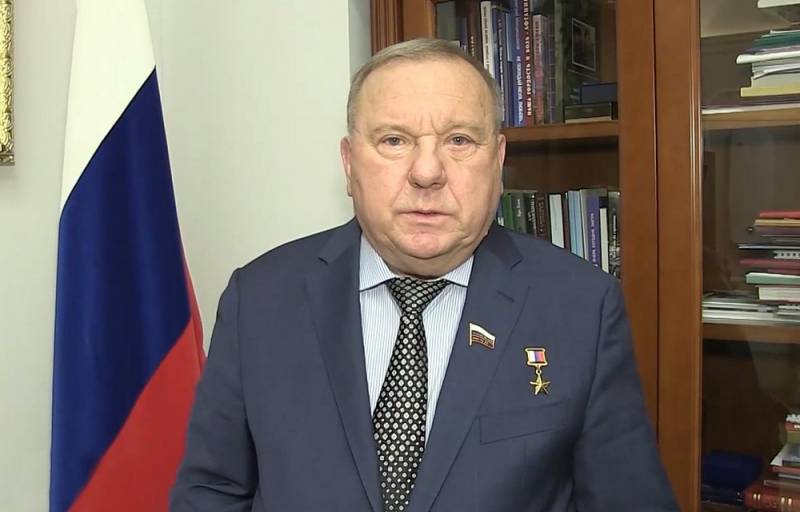 Former commander of the Russian Airborne Forces Vladimir Shamanov spoke about the future goals of the Russian special operation in Ukraine, as well as the difficulties that need to be overcome in order to achieve the intended goals.
According to the military, Russia successfully carried out the first stage of the special operation, during which the Ukrainian air defense systems were suppressed. Next, it is necessary to take control of the administrative centers of Ukraine and form civil self-government bodies.
Some slowdown in progress is due to the desire of the Russian military to avoid civilian casualties. Now these difficulties have been largely overcome, but the rear does not always keep pace with the movement of troops.
Communications are becoming more complicated, supply routes are lengthening, and now we have the question of filling the space behind the troops who have gone ahead.
– said Shamanov in an interview with the publication
"AIF"
.
The implementation of the operation is somewhat delayed by the centers of resistance of the Armed Forces of Ukraine in Mariupol and Volnovakha, however, over time, these Gordian knots will be cut. The next goals could be the grinding of Ukrainian armed formations that fell into the "Donbass Cauldron", as well as Nikolaev and Odessa.
Odessa is next. While there is progress in the Nikolaev region, Odessa, like appendicitis, is blocked, but I think it will come to its turn
the commander is sure.
At the same time, Shamanov considers one of the main tasks of the special operation to be the active demilitarization of Ukraine, depriving it of a combat potential that is dangerous for the Russian Federation. Meanwhile, it is concentrated not only in the east of the country - Ukrainian military infrastructure facilities are also located in the western regions (Kyiv, Chernihiv, Lvov). Therefore, the Russian special operation must be carried out to the end.
It's like in chess: if you take a piece, move. If we do not resolve this issue with Ukraine now, future generations of Russian soldiers and officers will have to return to it.
Vladimir Shamanov warned.