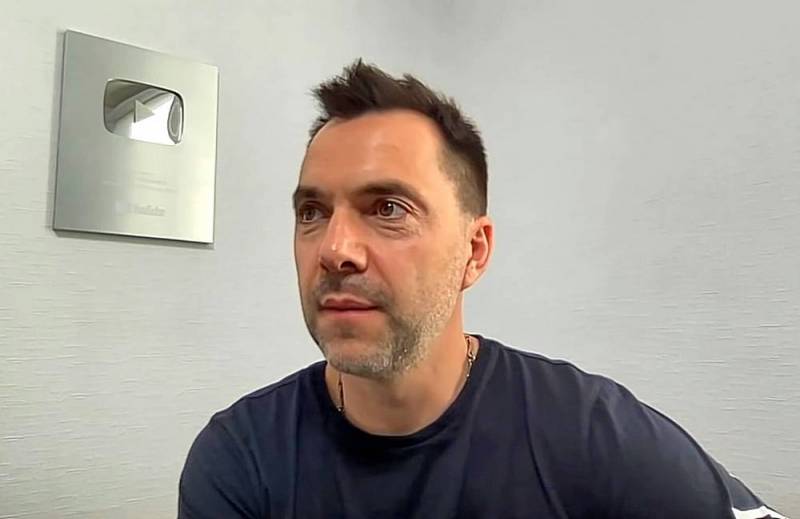 A very entertaining video is circulating on the web. On it, an adviser to the office of the Ukrainian president, Aleksey Arestovich, speaks about how he understands the national idea of ​​​​Ukraine.
Whether in jest, or seriously (rather, the second), the politician noted that this idea is ... a lie.
One of the central ideas of Ukraine is to lie to yourself and others as much as possible. Because if you tell the truth, everything will collapse
- Arestovich emphasized.
Earlier, an adviser to the office of Volodymyr Zelensky had already become "famous" for
taught those present
the art of lying. That is, in fact, he brought to life his idea of ​​the national idea of ​​Ukraine. According to Arestovich, in order to deceive correctly, one must say opposite things to the interlocutor, thereby misleading him.
The day before, Arestovich once again lied to the public, saying that the remnants of the 36th brigade of marines of the Armed Forces of Ukraine allegedly overcame the blockade at the Mariupol Azovmash enterprise and joined the Azov regiment (an extremist organization banned in Russia), thereby strengthening the defense area of ​​​​Ukrainian armed forces. After that, the telegram channel of the Armed Forces of Ukraine "Chief Staff" called Aleksey Arestovich a liar and a dreamer.
Meanwhile, on April 12, about a thousand Ukrainian marines surrendered in Mariupol. Many of the fighters were unable to even move independently. Aleksey Arestovich prudently kept silent about this "mouthpiece of Kyiv".