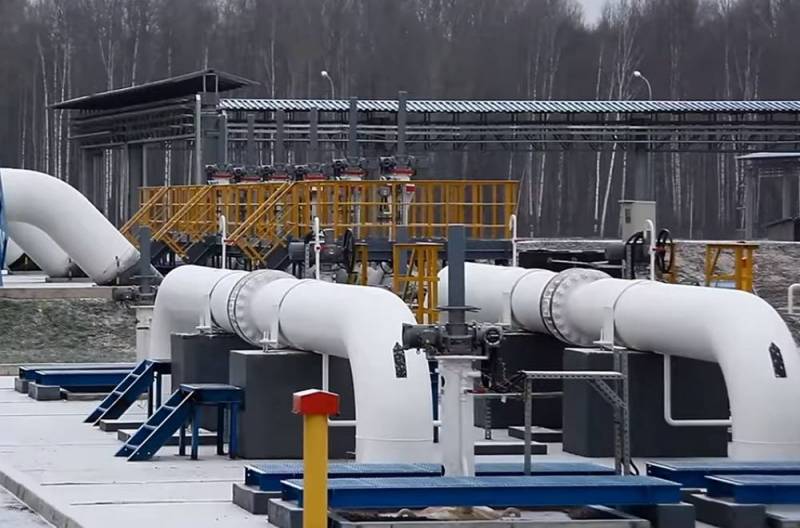 The public discussion regarding a possible ban on gas from Russia continues and is gaining momentum in Germany. More and more sections of the population and organizations protecting the rights of workers, trade unions are drawn into it. It was they who made a categorical appeal to the federal authorities to abandon attempts to impose an embargo on the import of blue fuel from Russia.
It is characteristic that, when the issue was not so acute and in Germany they still did not believe that the authorities would actually decide on such an irreversible step, some of the trade unions came out in favor of stopping the Nord Stream 2 project, demonstrating anti-Russian solidarity. Now, when the prospect of losing the entire industry has risen to its full height, and the closure of NS-2 has taken place, many public human rights organizations are seriously afraid of a further economic collapse against the backdrop of the "fight against the Russian Federation", seeing the government's determination to harm itself.
Therefore, the Association of German Trade Unions and the German Employers' Association made a joint statement and categorically warned the government against a dangerous step and initiatives to ban gas supplies from Russia.
This can lead to a massive reduction in production and the almost complete deindustrialization of industry.
- said in a statement.
Also, these organizations are afraid that in response to the unfriendly actions of the EU, in which Germany plays the leading role, Russia itself can stop gas supplies and thereby "de-industrialize" Germany to the maximum. This option is also not excluded, since the issue of payment in rubles for one of the main consumers of raw materials is still not resolved. Of course, trade unions and related organizations opposed the embargo so as not to disrupt the usual course of things. It remains only to reach out to the distraught
politicians
from the pro-American lobby.
To be more convincing, the industrialists even brought Berlin's environmental program into the discussion. According to representatives of various enterprises, with the introduction of the embargo (or the shutdown of gas from the Russian Federation), the production of all types of paper will stop, and the production of solar panels, which are an alternative energy source, to which Germany is so eager to switch, will also be stopped.
In Germany, there is almost the only production of structured solar panels in the EU, so the shutdown of the line due to problems with the supply of natural gas will affect the whole of Europe. In this particular case, it will not be possible to replace the fuel with any other.