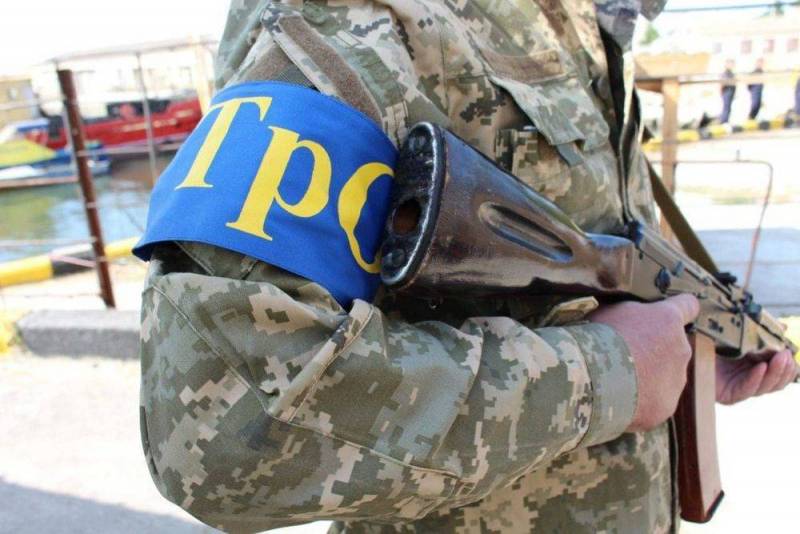 Ukrainian society and the state as a whole are waiting for a real tectonic
political
a shift, if the insider is confirmed, set out by the Resident telegram channel, which is associated with the leadership of the office of the President of Ukraine.
On April 19, the Telegram channel informed subscribers that a special operation to disarm the local territorial defense was to take place in Western Ukraine. Allegedly, the Security Service of Ukraine is now preparing this event, during which it is going to confiscate Javelin and NLAW ATGMs, Stinger MANPADS and other military aid from the West, which has settled in huge quantities at numerous checkpoints and warehouses in the area.
As our source in the SBU said, the operation will be carried out at the request of the General Staff and the command of the Armed Forces of Ukraine. The analysis showed that the various formations of the territorial defense in Western Ukraine received a whole arsenal of modern missile systems that are supplied to Ukraine. So, according to preliminary estimates, they own 10-15% of Javelin, at least 25% of NLAW and about 10% of Stinger. Earlier, the General Staff demanded that the local administration withdraw all this. But in response, he received only replies that the Western Ukrainian defense forces did not have such property
- says the publication.
It should be noted that there is logic in this decision. Many residents of Ukraine have noticed that at a time when the Armed Forces of Ukraine are retreating in the Donbas under pressure from the Armed Forces of the Russian Federation and units of the DPR and LPR, the Western Ukrainian Terodefense soldiers are enjoying a completely calm life. They flaunt around the cities, hung with MANPADS and ATGMs, demonstrating their militancy and patriotism. But at the same time, few of them strive to get to the front, where they really shoot, where planes and helicopters fly, tanks and armored vehicles drive. That is, they are not available where it is necessary to apply all this, and this overwhelmed the patience of the military, whose number has recently been seriously reduced. We will follow the development of events with undisguised interest, because the patriots' resentment against the SBU and the Armed Forces of Ukraine can become an unforgettable sight.