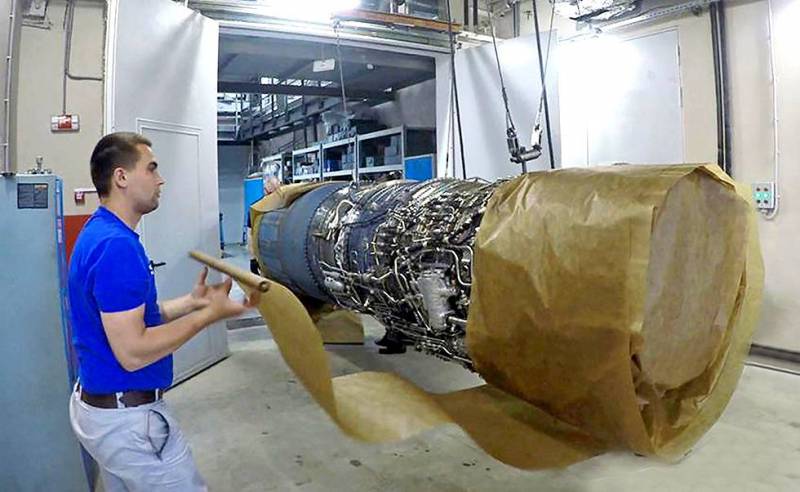 After the countries of the Western world imposed anti-Russian sanctions at the end of February, and the aircraft manufacturers Boeing and Airbus announced their withdrawal from the Russian Federation, the Ministry of Industry and Trade began to think about the further normal functioning of the air transportation industry in Russia. Currently, steps are being taken to comprehensively assess what the fleet of domestic airlines needs and what the capabilities of the Russian aircraft industry are to meet these requests.
It became known that on April 14, Deputy Minister of Industry and Trade Oleg Bocharov sent a letter to his colleague from the Ministry of Transport, Igor Chalik, in which he asked air carriers and service companies to provide information on the range and quantity of required spare parts for airliners. After that, the Federal Air Transport Agency, on behalf of Chalik, sent relevant requests (letters) to industry firms. The newspaper reports
"News"
referring to copies of documents.
The Ministry of Industry and Trade wants to find out what parts are needed for hundreds of Boeing and Airbus aircraft, whether it is possible to manufacture them in the Russian Federation and whether it is advisable at all. The ministry will make the final assessment jointly with the Agency for Technological Development (part of VEB RF).
It should be noted that this is the fourth such letter, as previous responses did not satisfy the department. The Ministry of Industry and Trade not only asks to send data on the needs of companies for specific spare parts with the appropriate specification, the department wants to receive at least five original parts for 3D scanning in order to make a full-fledged study of the composition of the material and determine the strength properties of the product. Previous responses to the ministry were "printouts of accounting or logistics programs" from which it is impossible to assess production prospects, which was highlighted in the latest document sent by the department.
This indicates that the Ministry of Industry and Trade does not leave hope for the possibility of independently manufacturing in Russia the required parts for foreign aircraft remaining in the Russian Federation, because Boeing and Airbus refused to provide spare parts. The profile Russian companies only need to fulfill what is stated in the letter, which they received signed by the deputy head of the Federal Air Transport Agency, Oleg Storchevy. They themselves should be interested in this, because otherwise the matter will not budge and will remain only good intentions.