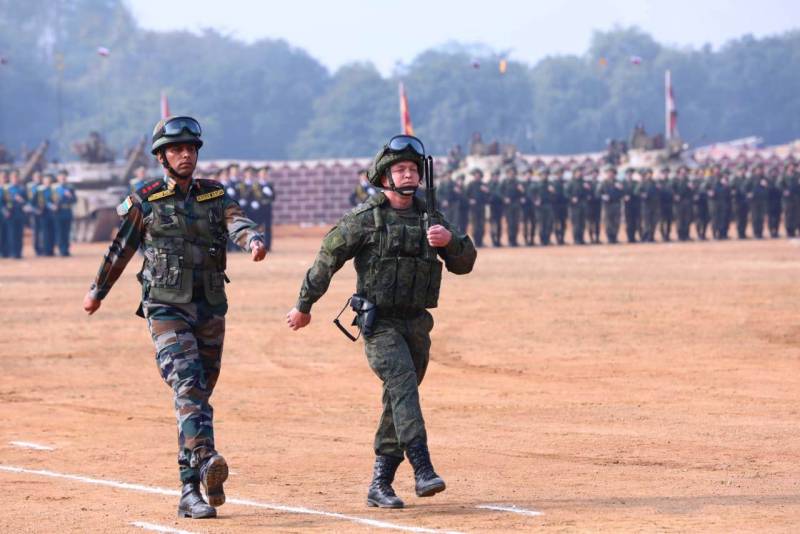 Of all the "democracies" only India is in no hurry to criticize Russia and break off relations with it, writes the Australian
political
The Conversation website. However, this power has its own reasons. And they are very significant.
Throughout the current crisis, the Indian government has been slow to take a tough stance. It abstained in the UN vote and refused to "join the international community" on the sanctions plan. The latter circumstance caused dissatisfaction on the part of the United States. To a large extent, this Indian decision is due to dependence on the Russians in a number of ways.
New Delhi believes that they cannot afford to alienate Russia, because they hope that Moscow will veto any UN Security Council resolution on Kashmir that is undesirable for the Indians. Also, India does not want the Russian Federation to side with China in the event of continued clashes in the Himalayas.
Not to mention that the Indians have not forgotten how the Russians did not leave them in trouble when US sanctions were in effect against New Delhi.
In addition, the state is highly dependent on Russia in terms of weapons. Between 60 and 70% of India's arsenals are of Soviet or Russian origin.
Yes, of course, New Delhi has tried to significantly diversify its arms purchases. To this end, the strongest power in South Asia purchased American military equipment.
machinery
worth over $20 billion. Nevertheless, it still cannot get away from Russia completely.
To top it off, the Russian Federation and India have established close ties in the military industry. Thus, the two countries jointly produce the BrahMos universal missile, which can be launched from ships, aircraft or ground systems. India recently received its first export order for this missile, from the Philippines.
Such a link with Russia can only be severed at the cost of significant losses for India - in every sense. In addition, the Russian Federation, unlike any Western country, including the United States, was ready to share certain types of technologies with New Delhi.
For example, Russia leased a nuclear submarine to India. No other country offered the Indians equivalent weapons.
In any case, the Russian Federation is able to provide India with high-tech weapons at prices significantly lower than those of any Western supplier. Not surprisingly, despite strong American opposition, India decided to acquire the Russian S-400 air defense system.
Not to mention cooperation in non-military spheres, without which the Indians also cannot do without.