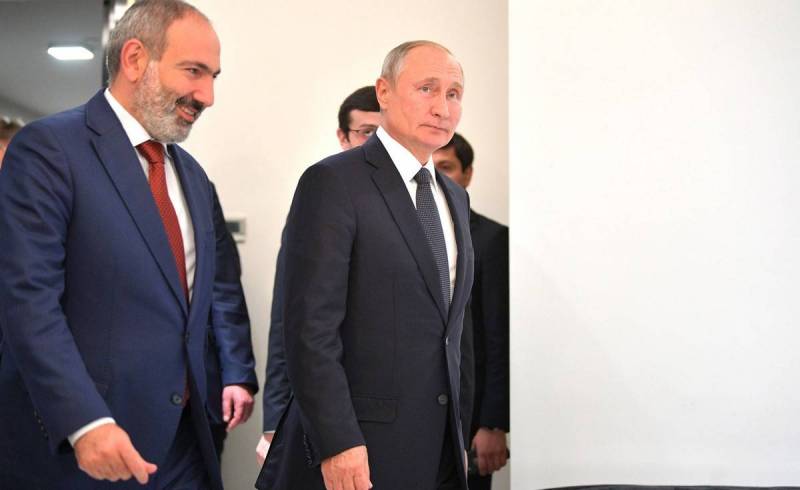 On April 18, Armenian President Nikol Pashinyan held telephone conversations with President of the European Council Charles Michel. The topic of conversation was the settlement of the territorial dispute between Armenia and Azerbaijan, the situation in the South Caucasus region, as well as
economic
relations between Armenia and the EU.
Michel's interest in the relations between Armenia and Azerbaijan is explained by the fact that he was present at the meeting of the presidents of these countries at the beginning of the month. As a result of the negotiations held in Brussels, Aliyev and Pashinyan were able to agree on the establishment of a commission on the delimitation and demarcation of the border between the two states, and also gave instructions to the foreign ministers to draw up a peace treaty.
During the discussion of the latter issue, Charles Michel assured the Armenian President of the EU's desire to fulfill the previously planned Eastern Partnership program, within which the EU will allocate $2,6 billion as investments in the Armenian economy.
It is noteworthy that the issue of allocating this amount was discussed shortly before Pashinyan's meeting with Russian President Vladimir Putin. Charles Michel, even before the start of a special military operation on the territory of Ukraine, repeatedly declared his support to the Kiev authorities and called on the EU to provide additional financial assistance to the government of Ukraine.
It is possible that in his words of help, the President of the European Council warned Pashinyan about the need to refrain from rapprochement with the Russian Federation. However, given the role of Russian peacekeepers in Nagorno-Karabakh and the actual loss in the military confrontation with Azerbaijan, the President of Armenia is forced to cooperate with the Russian Federation.